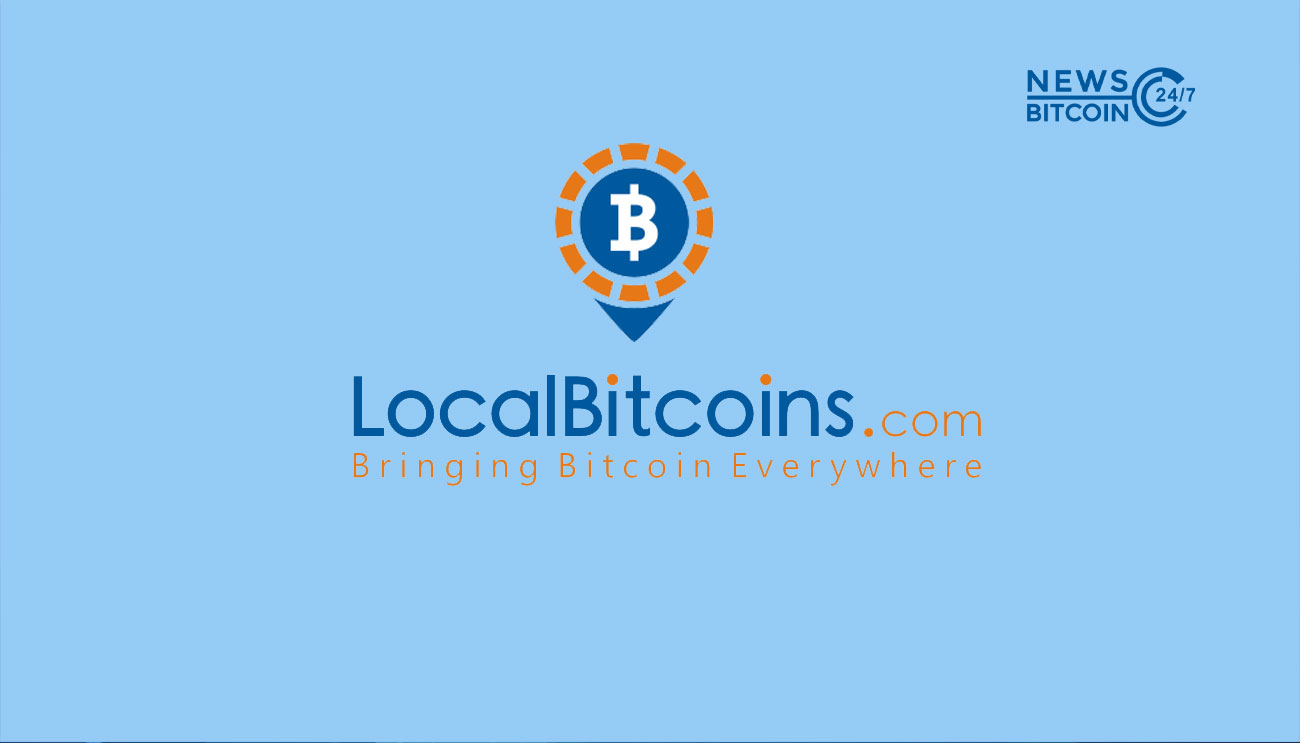 Our today's topic of discussion is the LocalBitcoins Review. It is the most common and popular P2P bitcoin trading exchange.
Most of the people have personally requested me to come up with the detailed LocalBitcoins review. Following their request, I explored the exchange completely and have gathered some information about the exchange. Let me share with you what I found out about the LocalBitcoins exchange.
About LocalBitcoins
LocalBitcoins is a private, secure, and instant peer-to-peer (P2P) cryptocurrency trading marketplace where traders can trade bitcoin by directly interacting with each other. Being a P2P exchange platform, it gives traders an opportunity to directly communicate with each other to buy or sell Bitcoin.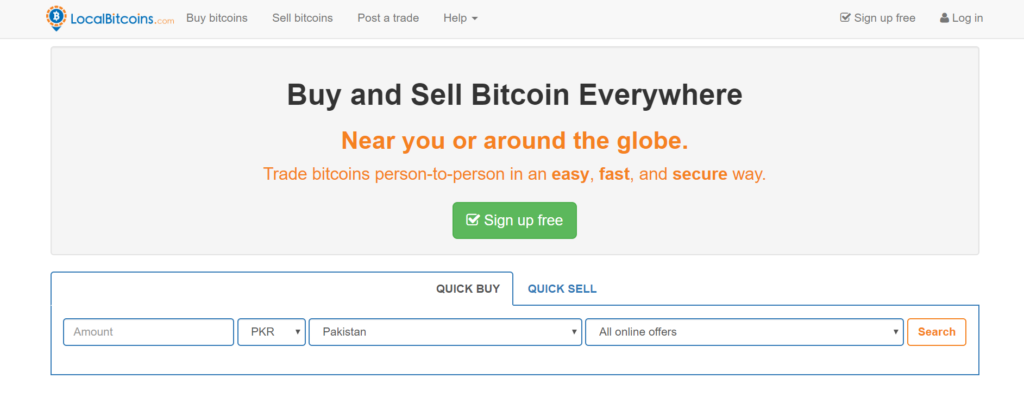 Based in Finland, this P2P crypto exchange is registered with the Finnish Financial Supervisory Authority and offers a reliable trading place to its users. It was founded in the year 2012 and since that time it is offering trading services to its worldwide users for buying or selling bitcoins. The current CEO of the company is Sebastian Sonntag.
How to buy Bitcoin using LocalBitcoins
LocalBitcoins is a perfect trading marketplace for those who wish to buy bitcoin as the crypto exchange offers them a convenient and straightforward process to buy bitcoin using its trading platform. There are only a few steps you need to follow to buy bitcoin using LocalBitcoins.
The first step is to complete your registration by creating an account on LocalBitcoins.
The second step is to search out for various available buying or selling offers.
In the third step, you have to choose any suitable offer for you.
After that, you have to pay the seller and immediately mark your payment complete.
You can also watch out this video tutorial for gaining a complete understanding of how to buy bitcoin using LocalBitcoins.
Buy Bitcoin with PayPal on LocalBitcoins
The most widely used payment method PayPal is supported on the LocalBitcoins exchange trading platform. You can buy bitcoin with PayPal on LocalBitcoins.com by following few steps. Here is a step by step guide on how to buy bitcoin with PayPal using LocalBitcoins.
Step – 1: First of all visit the LocalBitcoins.com site and register yourself there. Once you complete your registration, your account on LocalBitcoins is created.
Step – 2: Once you open the website, you will find a "Buy Bitcoin" button on the front page at the top. You have to click on it.

Step – 3: The next step for you to take is to select an amount of BTC you desire to buy and then choose your country of residence. Then select "PayPal" as your payment method.


Step – 4: After that, you have to choose your seller. When you search out, you find a long list of sellers available on the platform. After reviewing them completely, you can pick one out of them who you think is the best for you.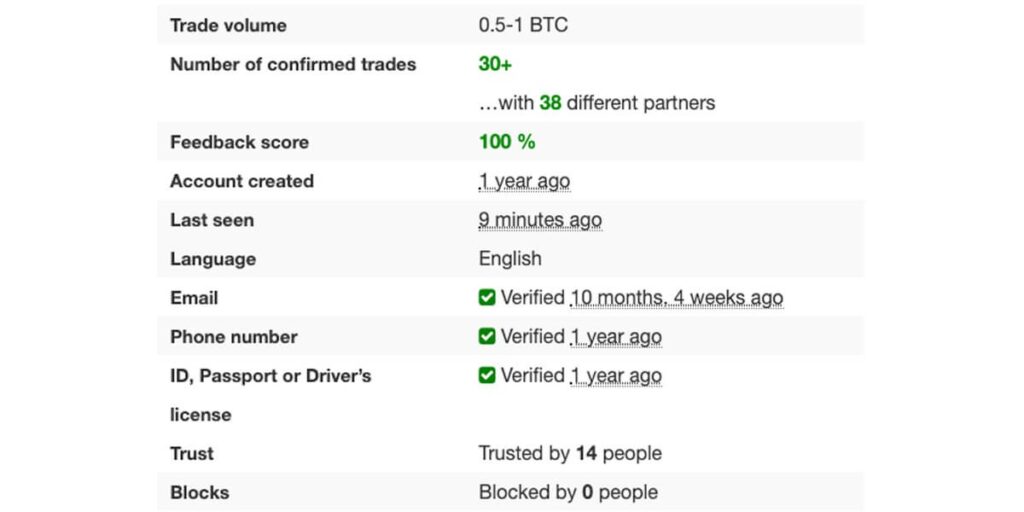 Step – 5: After choosing a seller for you and authenticating the information of the seller, you are ready to go with your buy request. Enter the number of Bitcoins that you want to purchase and then tap on the "Send trade request" button.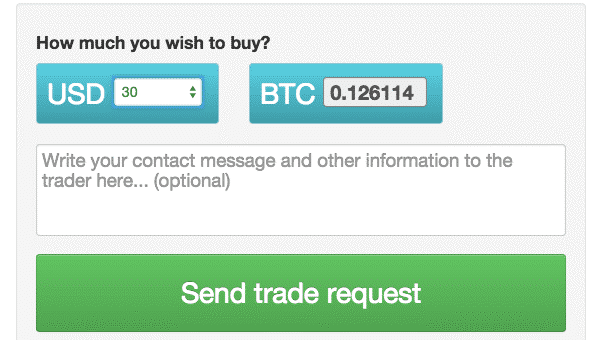 Step – 6: The last step for you is to mark your payment complete. You will get your Bitcoin once the seller verifies the payment.
Is LocalBitcoins a Secure Trading Platform?
Security is the first priority of the LocalBitcoins exchange. The crypto exchange ensures safe bitcoin trading by exploiting the strong security measures. Traders can trade Bitcoin in a safe and secure way in the presence of an advanced security system. The crypto exchange implies the use of escrow service on the platform and all Bitcoins that its users trade with sellers are kept in Escrow. Other security measures include the 2FA verification system, the Know-Your-Customer (KYC) policy, HTTPS encryption, and a lot of others. Users' traded Bitcoins are the best secure and safe under these security measures.
Supported Payment Methods
To accommodate the needs of its worldwide users, the crypto exchange has supported a vast range of payment methods. The most common and popular payment methods include PayPal, Payoneer, Neteller, Credit Card, National Bank Transfer, Skrill, OKPay, Moneygram, international wire (SWIFT), Perfect Money, and various others.
Accepted Countries
LocalBitcoins allows users from around the whole world to trade bitcoin on its trading platform. There are over 200 countries supported on the LocalBitcoins exchange.
Exchange Fees
When you trade Bitcoin with a particular exchange, there are two kinds of fees you encountered with Bitcoin trading fees and Bitcoin transaction fees. Buying or selling of Bitcoin is entirely free on the LocalBitcoin exchange. However, there is a 1% fee per trade for those users who post advertisements. Bitcoin transactions are free of cost if they are made to wallets of other LocalBitcoins users.
How LocalBitcoins is different from other exchanges?
The first thing is that when you trade on the LocalBitcoins exchange platform, you deal with humans instead of bots for bitcoin trading because it is a peer-to-peer bitcoin trading exchange. Here are some of the other important things that make it different from others.
The crypto exchange ensures that you receive your Bitcoins instantly.
There is the facility of Escrow service for the protection of traders and their traded bitcoins.
A long list of payment methods is supported on the LocalBitcoins.com for the ease of customers.
The Bitcoin trading process only takes a few minutes to complete on LocalBitcoins.
Customer Support
LocalBitcoins offers various ways of communication through which you can contact the customer support team of the exchange which provides professional services to customers. You can contact them via E-mail, Twitter, and Facebook. The support team is available 24/7 and resolve customers' issues quickly.

The LocalBitcoins exchange has a good ranking on Trustpilot. A lot of LocalBitcoins customers have shared their positive experience with the crypto exchange on Trustpilot. Users consider the LocalBitcoins exchange reliable and cost-effective. They are amazed to enjoy the awesome service of the crypto exchange. LocalBitcoins is rated excellent on the Trustpilot site.
In my personal experience there support is not worth it. I had a few issues with them about KYC and the team was not able to resolve that.
Frequently Asked Questions (FAQs)
Is LocalBitcoins wallet safe?
The LocalBitcoins wallet is completely secure and safe. You can safely store your traded Bitcoins into this wallet.
How does LocalBitcoins work?
LocalBitcoins is a person-to-person trading marketplace that allows users to buy or sell bitcoin by directly communicating with each other. It actually connects buyers and sellers with each other.
Why do people use LocalBitcoins?
LocalBitcoins also allows users to create and post their advertisements on the platform stating the payment methods of buying or selling bitcoin and their exchange rates. Users can easily exchange their currencies with Bitcoin. Therefore, people use the LocalBitcoins exchange.
Can you get scammed on LocalBitcoins?
There is a chance that you get scammed but only from sellers. There is no chance of getting scammed on the trading platform of LocalBitcoins.
What is LocalBitcoins?
LocalBitcoins is an instant and secure peer-to-peer (P2P) bitcoin trading exchange.
How do I send Bitcoins to Localbitcoins?
You can watch the video on how to send Bitcoins from the LocalBitcoins wallet.
How do I withdraw money from LocalBitcoins?
After logging into your LocalBitcoins wallet, you can withdraw your money from there.
You can watch the video on how to withdraw money from LocalBitcoins.
Does local Bitcoin require an ID?
Yes, the LocalBitcoins exchange requires ID verification after a certain time and transaction limit.
Conclusion
LocalBitcoins.com is the place where users find the opportunity to enjoy the facility of peer-to-peer trading. Bitcoin trading is safe and secure protected by multiple layers of security. Worldwide users get the benefit to post their advertisements on the platform. LocalBitcoins gives sellers and buyers a chance to interact with each other and make trades. To sum it up, the LocalBitcoins is a great marketplace for Bitcoin trading.