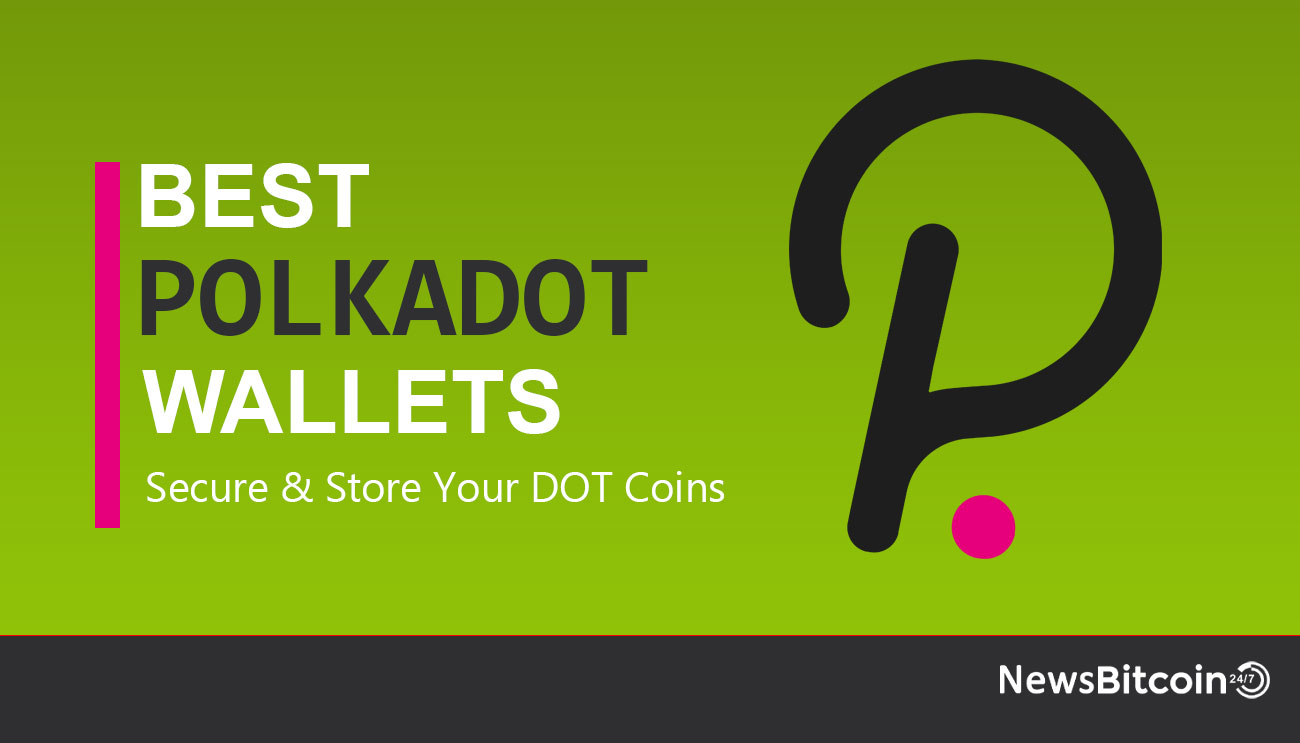 Created by one of the founders of the Ethereum network, the coin is going to be the next generation's Blockchain protocol. This article will guide you through the best wallets to store your Polkadot (DOT) with a subtext of keeping security 101 in mind.
Due to Polkadot and its native token DOT success, it has become very important in storing your assets. Finding the right platform is always hectic yet essential. Thankfully we have compiled a list and there is a fair share of wallets that you can use without having 3rd thoughts.
With help of this list you can learn about the basics of Polkadot, where to store your coins and in the end the Skim of this Article.
What is Polkadot?
 It's been a while since the Polkadot launch, but the original token of Polkadot (DOT) has shaken the space of cryptocurrency. Today the coin is listed in the list of top 10 coins by market capitalization. Many words and phrases are used to name the DOT but the well-known is "Ethereum Killer".
Polkadot is a project aimed at improvising internet decentralization. This coin allows the development of new Blockchain and smart contracts. The protocol of the Polkadot is initiated and regulated by the native currency of Polkadot name DOT. Parity Technologies is the firm behind the development of the Polkadot network.  The network is developed using the substrate, a building tool use to build Blockchain. Polkadot price prediction 2022 to 2025
Best Polkadot Wallets of 2023

Below is the list of the best Polkadot wallets of 2023
Atomic Wallet is free to use a non-custodial cryptocurrency wallet that supports all ERC-20 tokens. You can create and open Atomic wallet via different operating systems such as macOS, Windows, Linux, Android, and iOS. The most interesting and reputed feature is atomic swaps on the part of this wallet which allows you to swap cryptocurrencies. The build-in exchange option lets you convert a number of cryptocurrencies using the platform of Atomic Wallet.
The team behind the project is highly professional and reputed in the crypto community. The interface is best for new babies as well as for professional ones. The wallet also has its native token that is also an ERC-20 token.
 Who needs a retreat after having hands on the Parity signer wallet? An open-source mobile wallet intentionally developed to be used offline to store your Cryptos. The wallet is available on both IOS and Android. It is an offline wallet meaning that without connecting your mobile with any internal or external networks you can easily lay transactions.

Most mobile wallets need a network connection to proceed but in this case Parity Signer Polkadot coin wallet provides you with an extra layer of security. Although it never connects to the internet, your private keys are never stored online. With this amazing feature called "Watch only" you can watch your account on any networked computer while keeping your private keys safe in a mobile app.
The wallet supports most of the A-league coins including Polkadot and can be connected to hardware wallets i.e. Trezor and Ledger devices.
A multi-coin supported wallet where you can easily store your polka dot or any other digital assets that you are holding. The colorful charts, diagrams, and intuitive display makes you fall in love with the wallet and even more with the coin.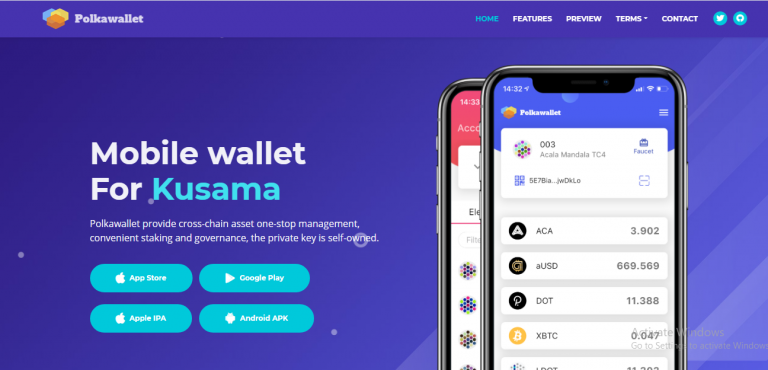 It let you easily view your locked, reserved, and bonded assets in a very mineable and informative way. You can easily transfer your assets with just a touch of validating QR code.
Offline signature helps a great deal in securing your account. By isolating the wallet, you can easily sign any transaction offline. One of the many and rare features that we liked about this wallet that we think is that the wallet has is social recovery. In case you forgot your account credentials, the lost credentials can be easily recovered through the connected social relationship account.
Being an official product of the Polkadot coin, you can stake your coins and earn rewards if you do so. Polkawallet supports almost 100+ cryptocurrencies. The wallet can be tagged as a modern wallet for the modern crypto holders.
 May of the hardware wallets comes inexpensive, with many features and unlimited support of different cryptocurrencies. This isn't the same for the Cobo wallet. This high-end crypto wallet comes with a price tag of 479, making it into the top of most expensive hardware wallets.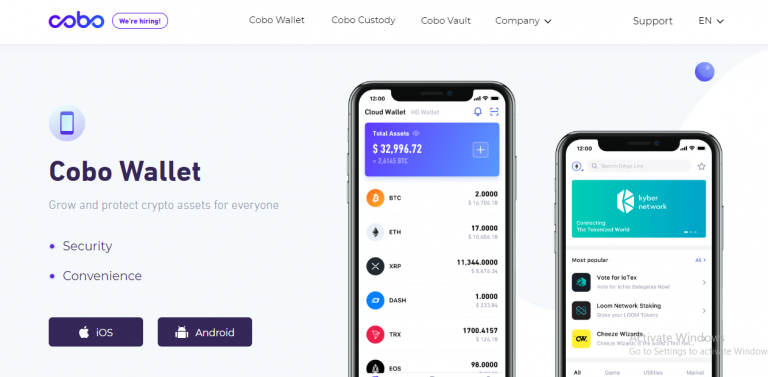 This premium price tag offers a non-compromise offer to not only security but the protection of physical damage. Despite its price, the wallet is more useable than other wallets.
The sleek and large color screen touchpad makes the wallet more aesthetic and easy to use. The wallet uses the QR code to make payments and transactions possible. For boosting security, the wallet does not require any cable or Bluetooth connectivity. In terms of downside, Cobo wallet lags in this feature. You can store almost all top cryptocurrencies and all EOS and Tron Tokens on your device.
 If you're looking for the best wallet where you can store your DOT or other cryptocurrencies more safely then you should stop your search. Guarda wallet is new in the market. Although it is not as much popular as hardware wallets still it's a worth try.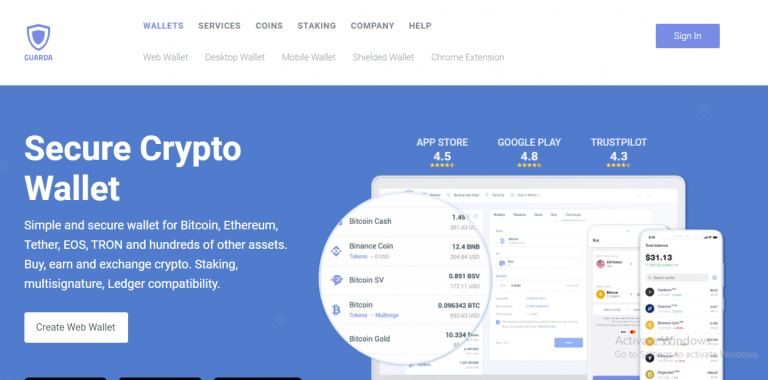 Known to be a mainstream coin, Guarda wallets provide you unlimited support with all tokens and coins linked to the bitcoin and Ethereum network. The customer support of the wallet is amazing. Guarda's team will be 24/7 live to solve all your queries and assist you if you have any.
The app is although completely free to download but there is a certain amount of fees that you need to pay if you're using the build-in exchange for the wallet. 3.5% fees are high as compared to other crypto wallets and it is one of the major flaws of the wallet. The interface is very simple and beginner-friendly. Good security measures are the key feature of this wallet.
Known to be the universal digital wallet for sending, receiving, and storing your digital assets. The wallet is built on EOS Blockchain and supports many crypto tokens. With this wallet, crypto traders don't have to use other wallets to store their multiple cryptocurrencies. Almost all coins and tokens that are well known are supported by this wallet.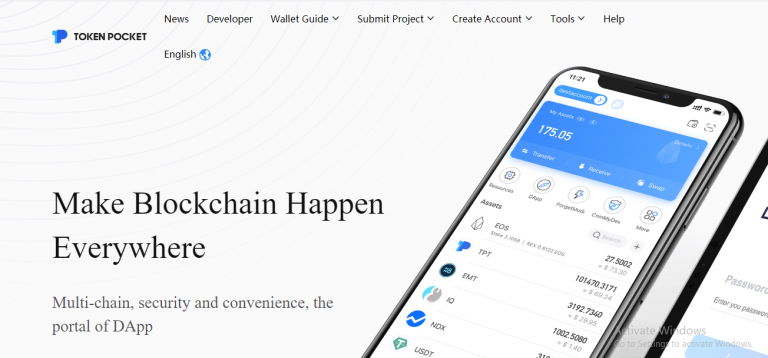 Token Pocket act as a portal leading to decentralized applications. You can easily interact with decentralized applications through this wallet. All ERC20 tokens, EOS in DEX are directly lodged in the wallet.
The EOS Blockchain functionality is very upbringing and smooth. The extended functionality helps you to get updated with every news related to this chain. Lastly, the biometric protection and multi-layered algorithm help and ensure the safety of your assets.
 The crypto space is full of wallets right now. Swipe wallets are one of them that emerged recently in the market. To directly deposit funds into the wallet through your local bank account and to convert your assets into your local currency is what makes this wallet so unique and feature full.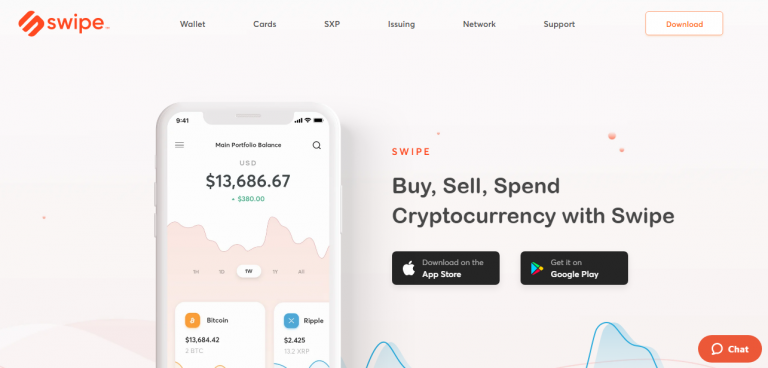 With the help of a swipe wallet, you can easily buy and sell any crypto from anywhere in the world with real-time market data to analyze and make your purchase easier.
The transaction fees of the wallet are very low compared to other wallets. The deposit is free but the withdrawal depends on the type of Cryptos. But it's for sure that it is lower than other crypto wallets. An android and IOS version is also available. Swipe offers 24/7 live customer support with an amazing team sitting behind to cover you with utmost effort. The wallet supports almost 100 cryptocurrencies including Polkadot (DOT).
Lunie is the official product of the cosmos team. The wallet was the first open-source product that was built by the team. Although now it's under an independent company that is putting their efforts to make the wallet top in the list.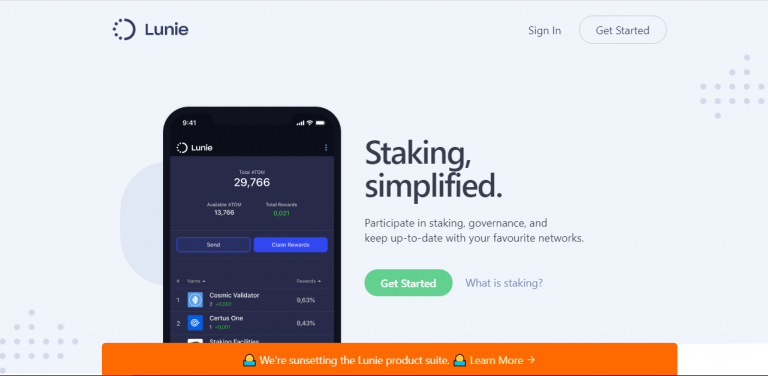 You can either use the wallet to store your Polkadot or either you can stake your Cryptos to earn a handsome profit. It is designed to be very user friendly. Even beginners can easily stake and store their coins without putting many efforts.
The users can also participate (if they want to) in Cosmos Governance through the wallet. Lunie is a non-custodial wallet. It keeps your private information secure and prevents your account from hacking or phishing attacks. Lunie is available on the web and extensions. Recently the team has released their android and IOS versions.
Another well-known mobile wallet, the version available for both IOS and Android users. Trust wallet is based on the Binance ecosystems in addition to its support for Polkadot. The wallet is popular with the slang of the official wallet of the Binance group. Trust wallet makes sure that all your private keys and seed phrases never leaves your device.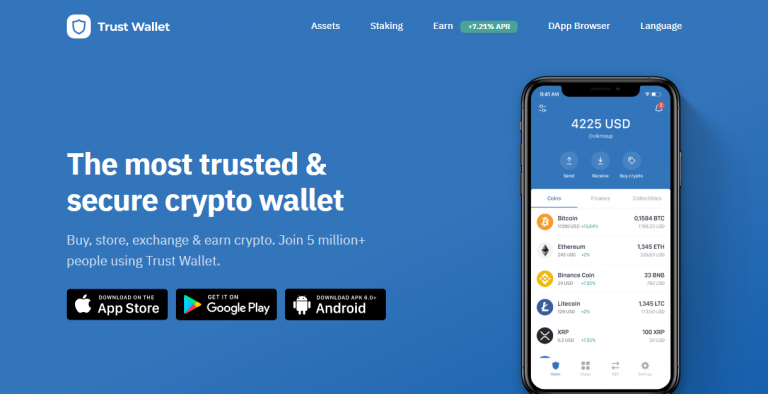 The wallet does allow staking for some Cryptos. You can also purchase any crypto directly from within the wallet which is convenient and saves time. The wallet comes with compatibility with Binance DEX. Through this, you can get easy access to trading. The reviews on IOS and Android portal are quite positive which is very encouraging. Also, the team makes sure that they quickly respond to users if they are having any problems and concerns.
Ending Thoughts
And there you have our list of the top wallets that can help you store your Polkadots. As the adoption grows for the Polkadots (DOT) coin so the demand for its supported wallets. It means that the list is likely to expand over time. If you are looking for the most secures one then the hardware wallets can't be good enough to fulfill your needs. Yes, you can also use the above wallets.
In the end, whatever wallet you choose make sure that don't compromise on the security concerns. Do follow the wallet security 101. Double-check everything before making any final moves and if got stuck then we are here more than happy to help you. Just leave a question below and we will be on the verge to help you out.