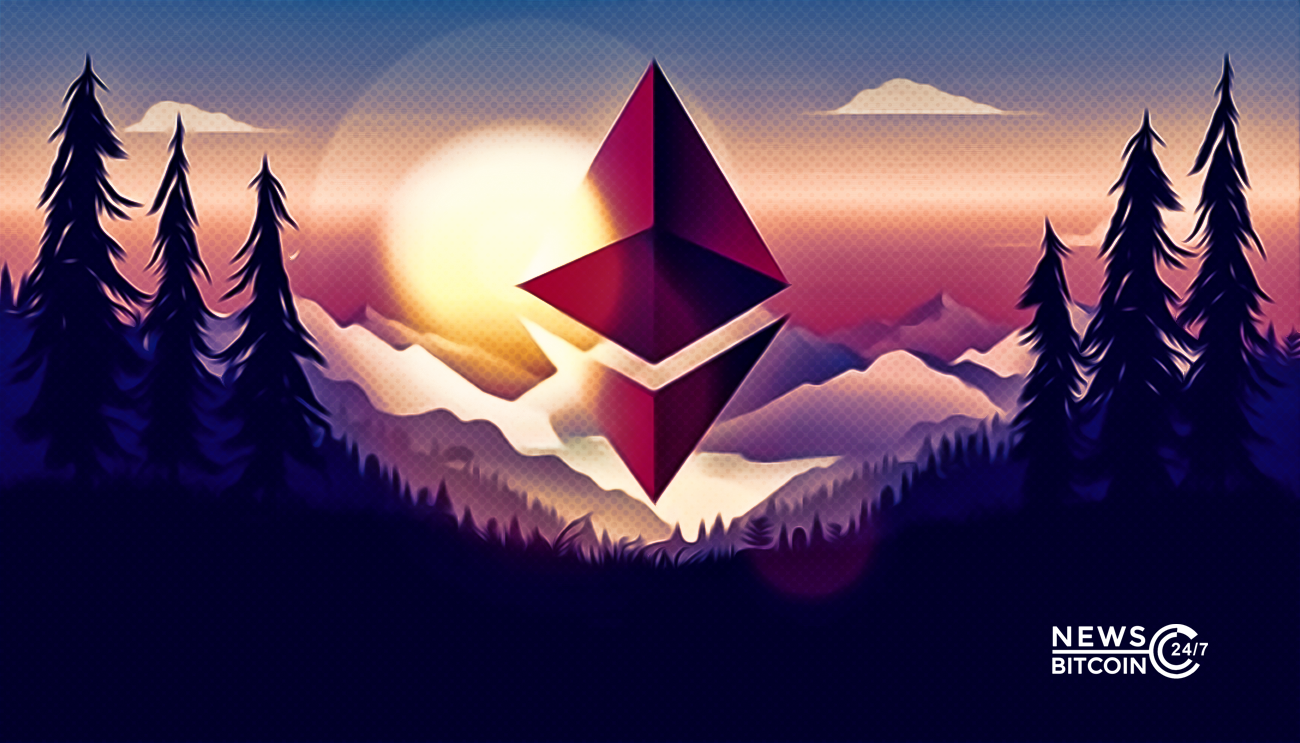 The activity level on Ethereum has got a kick high since recorded last in May 2018. Glasssnode, the most authentic and biggest blockchain analyzing platforms reported that the number of active addresses recently got a peak high by reaching a figure of 405,014 this Friday. This kind of blast activity on ETH was last seen back in May 2018.
There might be many solid reasons behind this spike, but as seen by the analysts this might be the cause of decentralized application (DeFi). It was also observed that this might also be the result of the number of tether transactions on the Ethereum network.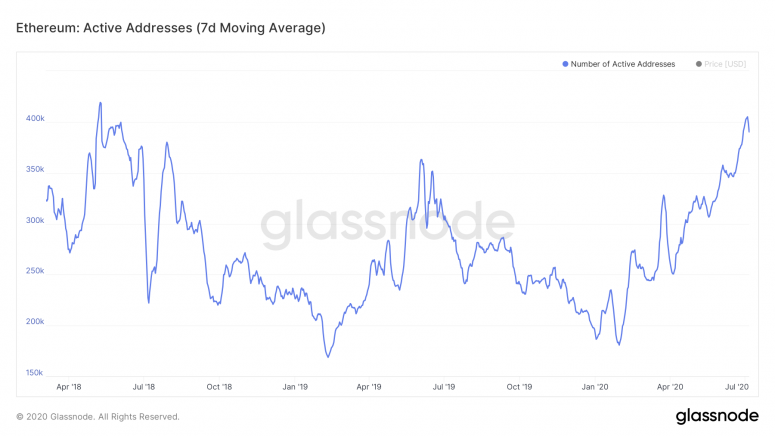 As per the resources, it's been observed that more than 1 million transactions on the network are being registered daily. The key-on-chain metric of the ETH is growing exponentially. As the activity has boomed last week for the Decentralized Application (DeFi), it has been much benefitted for the Ethereum network.
Strong Resistance for Ethereum ahead
Talking about the daily consumption of the ETH network, according to the official report by CoinMetrice, the number of traction on the network has surged to 4005 this year. On the other hand, Defipulse.com reported that overlooking the various Decentralized Applications (DeFi), it was seen that over 3.1 million Ether is locked on various DeFi applications.
The active address metric of Ether is much more reliable than bitcoin. It was found out that, on every transaction, bitcoin users use a new address every time they make a transaction, while on the other hand, Ether network is programmed through the account model. It means that the ETH users can use their already used addresses which is a plus point for Ether.
At this time, bitcoin is struggling damn hard, as the number of addresses got a spiked level on bitcoin making a secure trade line to approach at an ear of $12,000. It is possible for the Ether to touch the trend line resistance