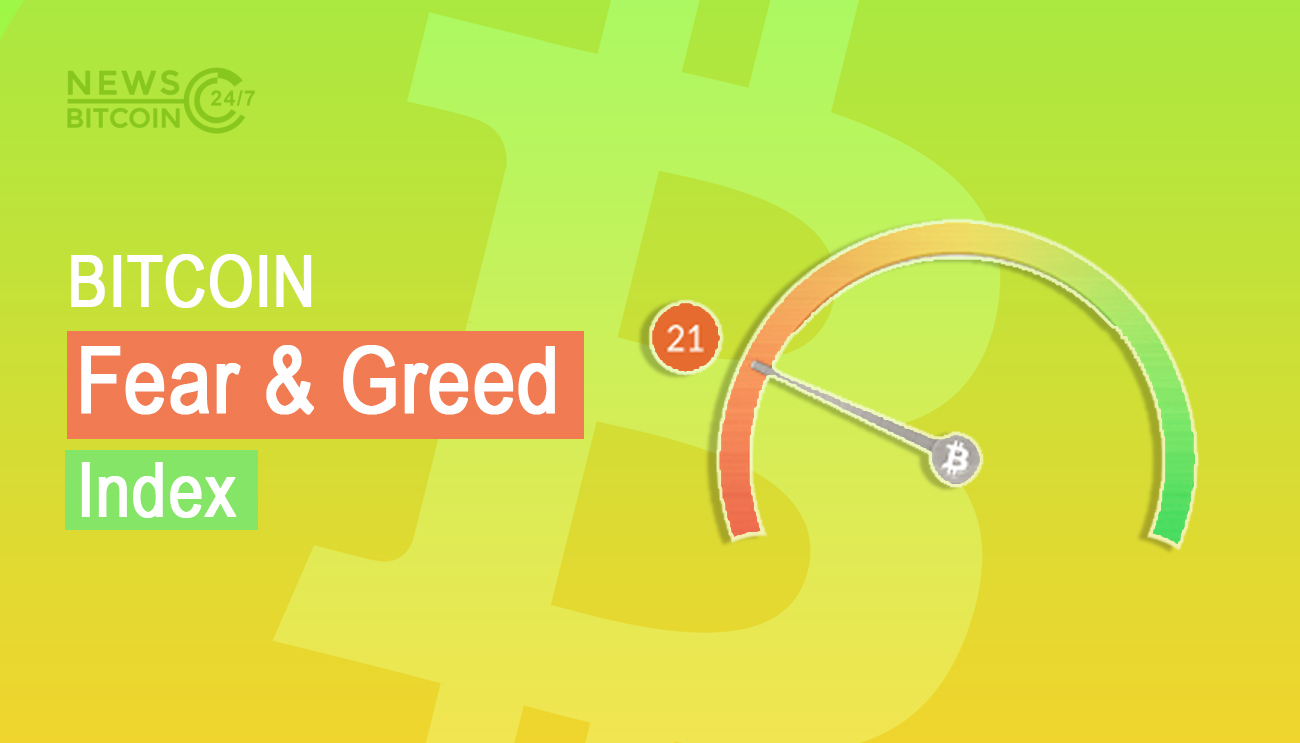 Looking to get information on Bitcoin Fear And Greed Index? No problem, in this article we will walk you through things that you should know about this crypto fear & greed index.
Crypto trading is a game of nerves and it cannot withstand the emotional behavior. Traders keep on changing their minds with the fluctuation in crypto pricing. This behavior reflects their psychological instability and prevailing sentiment in a particular time zone.
People behave irrationally when there is an increase in crypto prices which ends up giving into FOMO (fear of missing out). Experts in the crypto community access the fear and excitement of traders and decide to buy or sell their assets.
Behavior and trends in crypto depend on the emotions of crypto holders. Sentiments prompt them to make irrational decisions. Whenever there is a financial breakdown or bubble occurs in a trading market it makes some traders decide to purchase or vend a particular commodity.
What is Bitcoin Fear & Greed index?
In a place where people put their assets in order to earn more, there is always a fear of a financial crash. Greed to reinforce their earnings obligates the traders to invest. Fear and greed are used together when it comes to the world of crypto.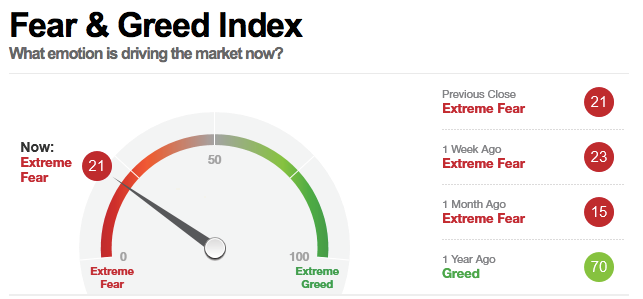 The term "Bitcoin Fear and Greed Index" is commonly used in trading which is a way to assess the sentiments of traders towards the traditional crypto market. Fear is when the price of the Bitcoin market falls down due to massive sell-off. Investors get worried and try to get rid of by selling, usually at reduced prices and this could be a golden chance for buyers. Greed can take Bitcoin market prices to a new height. People start selling their assets due to high prices.
The up and down of trading platform drives people's sentiments towards trading. Warren Buffet summarized the situation as:
Be Fearful when others are greedy and greedy when others are fearful
The BTC fear and greed index specify 7 market indicators based on sentiments. It is a measuring scale showing numbers from 0 to 100. Low market prices are marked as 0-49, while greed for the high prices indicated by 51-100. Number 50 on the scale is for neutral conditions.
Current BTC Fear and Greed Index Sentiments
Taking appropriate investment decisions in the crypto market entirely depends upon how much you know about the current market sentiments and how much you have the relevant information about the existing crypto trends.
Therefore, Existing sentimental analysis is crucial to know what the crowd is thinking. It can be a stupendous complementary tool but, it should not be your primary method to make a decision to sell or purchase Bitcoin.
Crypto market like all other businesses had faced a severe decline in the last couple of months because of COVID-19 Pandemic, but it is recovering now. Although bitcoins and altcoins are taking their position back towards recovery current fear and greed index sentiments are still inclined towards extreme fear.
It's become hard for investors to decide which direction they take to remain in a green zone. Coronavirus has dropped the sentiments close to zero and it is considered as one of the largest drops in the year 2020. Depending upon the current situation it's time to play safe and proceed with caution.
Why Measure Fear and Greed?
Bitcoin fear and greed index play an important role in making investment decisions. Fear and Greed Index is just like a pre-requisite to success in the world of crypto.
Investors and traders can get an idea about the right time to enter the market.
The index may be a precise predictor of market overbought, but unfortunately, you cannot access significant highs by using this criterion.
Marketers and traders consider extreme fear as a financial opportunity because extreme fear can end up with greed.
To get rich quickly and to avoid the long term investment plans, investors use short-cuts, like Bitcoin Fear and Greed Index' to test their fate.
Traders and investors love to build their hypotheses about the cryptocurrencies by using these kinds of indices.
How to Use the Fear and Greed Index?
Crypto Fear and Greed Index consists of two extremes based on its measuring scale. Use these two peaks to invest wisely by mitigating the irrational sentiments.
1. Be Fearful-when others are Greedy
Greed compels people to get more digital money than needed. In Greed, traders buy crypto and refuse to sell their assets. Greed is more destructive than fear as it prevents people from buying relatively profitable BTC and forces them to invest more.
If you act in a contrary direction and start buying profitable shares, it will benefit you in the next turn.
2. Be Greedy-when others are Fearful
Fear is a state of mind originated from danger. When traders are fearful they stop investing further and start selling assets. Marketers do not withstand the stress and show impatience in trading behavior. Extreme fear results in great loss and it decreases market prices.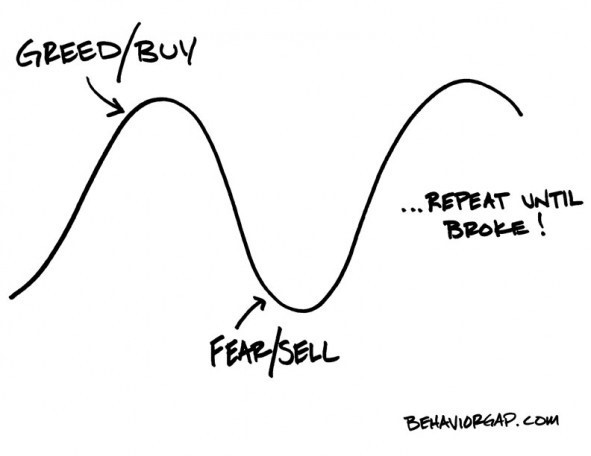 It's a perfect time to change the game and show patience. Investing in fear seems foolish but extreme fear is a signal for the uplift in the market. Be greedy and buy shares to fill your wallet.
How Accurate is the Bitcoin Fear & Greed Index?
Uncertainty is a gift of crypto business for you. No one can entirely rely on a single tool. In the same way, Bitcoin Fear and Greed Index can be helpful in determining the ups and downs in a given time period. It does not make you sure about the true situation as it is against the laws of business.
BTC fear and greed Index predicts several indicators of investor sentiments, provides us with a score out of 100. Let's take a look at these sources that how much accuracy they show to understand the situation.
Market volatility (25%)
Market Momentum (25%)
Social media (15%)
Surveys (15%)
Bitcoin Dominance (10%)
Google Trends (10%)
However, with the help of this reliable tool, you can better understand the prevailing market sentiments and become confident in your decision. It describes the daily up to date Bitcoin market situation by collecting information from different sources.
Conclusion
This article gives you a valuable tool to measure the investment trends of the crypto market. You can predict what others are thinking and what steps you should take according to the situation. Opportunists use this market tool to their advantage.
However, it's all up to you to use your mind and keenly observe the price fluctuations. This tool only predicts about the predominant emotions of the crypto market right now. Data is compiled on a daily basis. Experience and technical analysis make this prediction more valuable and accurate.
If people are behaving in a similar manner, you take a profitable step by acting smartly and behaving just in a contrary direction.
Do you think that the Bitcoin fear and greed index is a reliable source to measure market sentiments? Share your opinion in the comment section below.