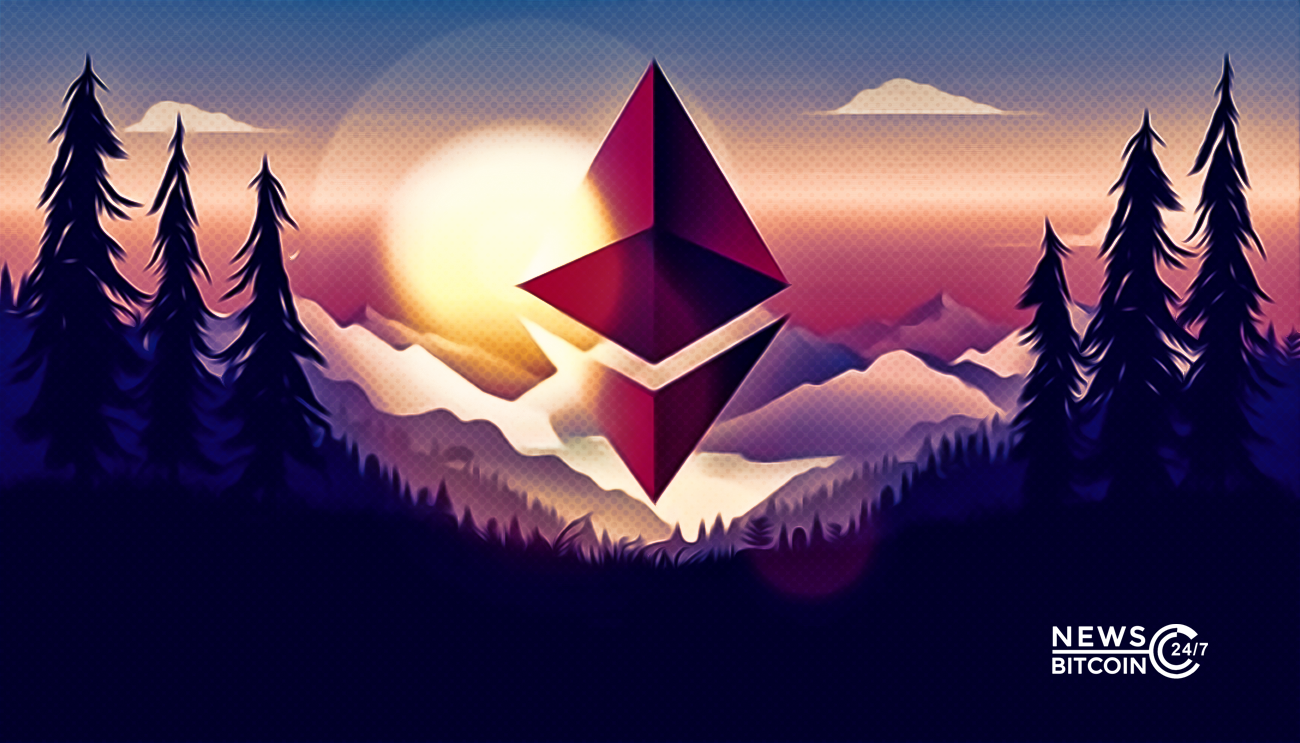 As decentralized finance tokens are continuously posting positive rallies, the world's second-largest blockchain Ethereum's network hashrate has skyrocketed. According to the data provided by Etherscan and Glassnode, the hashrate of the Ethereum network has reached a 20-month high.
The Rapid DeFi growth boosts Ethereum's hashrate
For over the course of the last few months, the decentralized finance (DeFi) market is growing rapidly. This impressive DeFi growth has boosted the network hashrate of Ethereum. The Ethereum's network hashrate has climbed high to reach 201,000,000 GH/s. According to the chart shared by Etherscan, the ETH network hashrate has reached this level for the first time since the year 2018. As the below-given chart shows: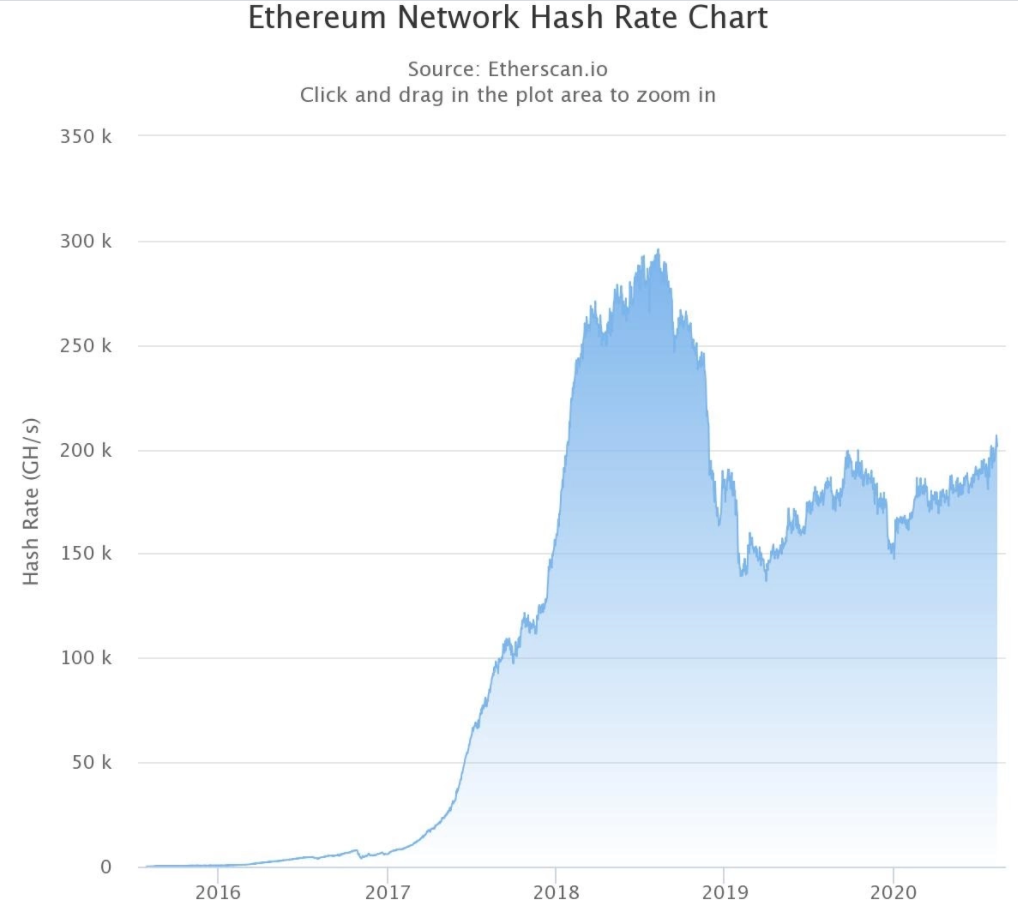 Source: Etherscan.io
In the growing decentralized finance market, the major blockchain Ethereum has witnessed a great deal of demand during the last few months. The Ethereum network has also seen an increase in user activity.
Rising miner revenue from fees also pushed the hashrate high
Another reason behind this spike in the hashrate of the Ethereum network, apart from the DeFi market growth, is the increasing miner revenue from fees. According to the report from Glassnode, miner revenue fees on Ethereum have been on a significant rise during the past two months and surged to a new all-time high value at around 18%.
As Glassnode reported:
Miner revenue from fees on Ethereum has skyrocketed in the past two months, reaching an all-time high of around 18% (30d moving average). Conversely, this has brought the Fee Ratio Multiple (FRM) to lows never seen before on Ethereum.
Some traders are now believing that this rising Ethereum network hashrate will have a positive impact on the price value of Ethereum and the second-ranked cryptocurrency is expected to continue its upward trend toward making new highs.