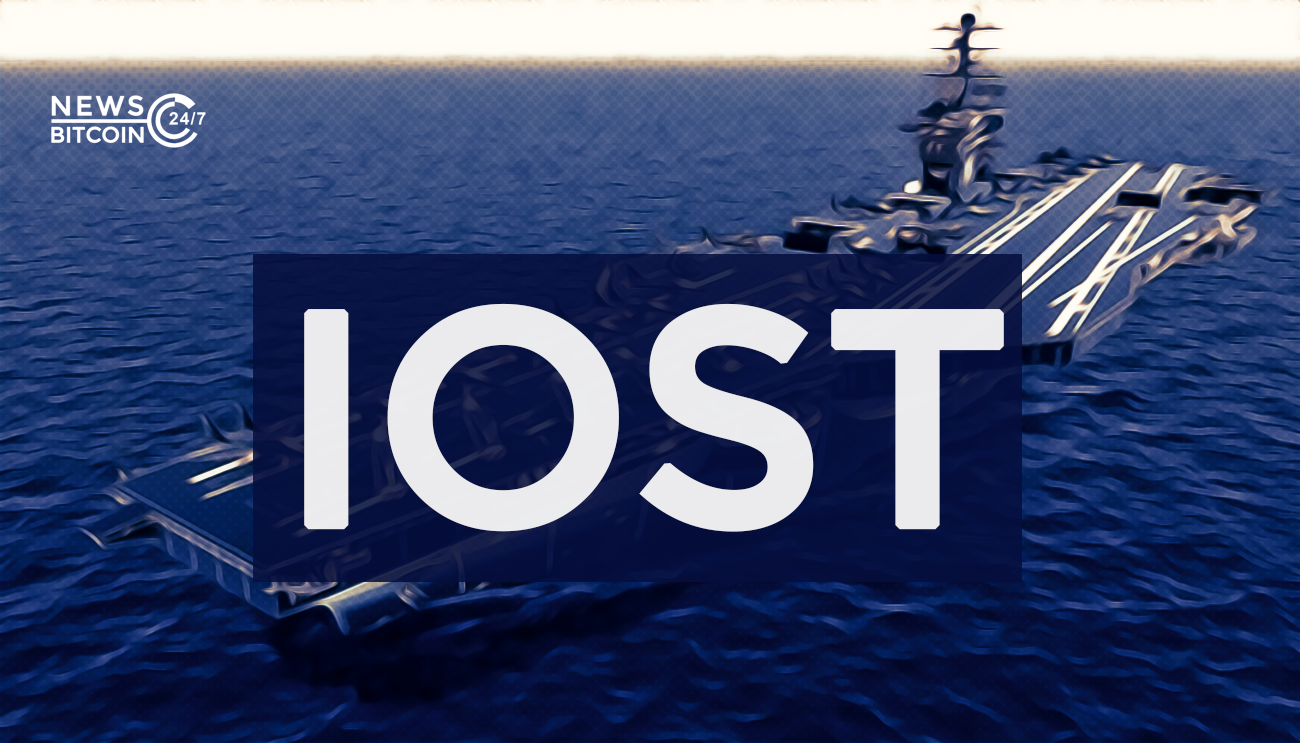 IOST (IOST) is a leading blockchain network for the development of high-utility decentralized applications (dApps).
It has launched a new open-source platform called  Aircraft Carrier Plan which has big potential for enterprises to leverage the benefits of distributed ledger technology (DLT). Aircraft Carrier Plan is an open-source public and Business-as-a-Service (BaaS) platform.
Aircraft Carrier Plan Enables to Leverage the Benefits of Blockchain Technologies
IOST shares a brief history with consortium blockchain solutions. In 2019, the project launched the IOST Enterprise Edition Aiou Technology. Looking to continue its growth in the space, IOST has now launched a BaaS platform "Aircraft Carrier Plan" for enterprises.
Aircraft Carrier Plan is open to the public including sectors like government affairs, judiciary, supply chain management, charity, Internet of Things (IoT), gaming, education, e-commerce, advertisement, and medical.
For charity purposes, this project offers the technology of recording all donations on the platform's ledger, allowing connectivity between donors and recipients and providing accessibility to the public ledger for everyone across the world.
The project has also played an important role in the increasing use of digital technology and electronic evidence. According to the 2018 White Paper, more than 73 percent of civil cases across China involved electronic evidence.
IOST also provides blockchain-based services to several firms across different industries. For instance,  Chinese firm Ehang uses the IOST to provide a safe and reliable data management system for drone companies to ensure that the operating system data is encrypted, verified, and tamper-proof against third parties.
In the supply chain space, the IOST BaaS platform facilitates companies to achieve peer-to-peer communication and transactions without the need for intermediaries. This can subsequently mitigate trust costs. Real-time visualizations tools can aid in identifying unnecessary waste in the supply chain, optimize production links, accelerate logistics and information flow, power lean production, and make accurate forecasts.
IOST also enables the European Art Association to make use of enterprise-grade blockchain solution Xinou Source to record the partial property rights certificate.
Furthermore, in the judicial space, IOST has leveraged the use of Blockchain. According to an announcement:
The unique characteristics of blockchain technology, such as immutability and decentralized storage can fix the pain points of electronic evidence storage. The judicial consortium chain based on IOST BaaS reduces the cost of electronic evidence storage and enhances the authenticity of electronic evidence, thereby improving the efficiency of litigation.
IOST joined hands with BlockDevs Asia recently to launch an online education tool In the education space. The online education tool uses the decentralized, verifiable, and tamper-resistant storage system of the Xinou Pass system to safely store the learning certificate in the blockchain database.
Core Technologies in IOST Network
IOST's BaaS has a leverage of using six underlying core technologies of distributed ledger technology – Multi-cloud support, multi-chain support, permission management, smart contracts, privacy protection, consensus mechanism. IOST's BaaS is also customized by HyperLedger Fabric – the most widely used consortium chain system in the world.
IOST BaaS can process millions of data and support uploading hundreds of millions of data. Further, IOST is inarguably far ahead of other platforms in terms of data measurement and enterprise-accessibility in the areas of technical maturity and stability of non-technical tools, tutorials, communities, and ecosystems.
According to the announcement, enterprises can leverage the Aircraft Carrier Plan to utilize the benefits of blockchain technology including its famed immutability, digital nature, and easy accessibility.