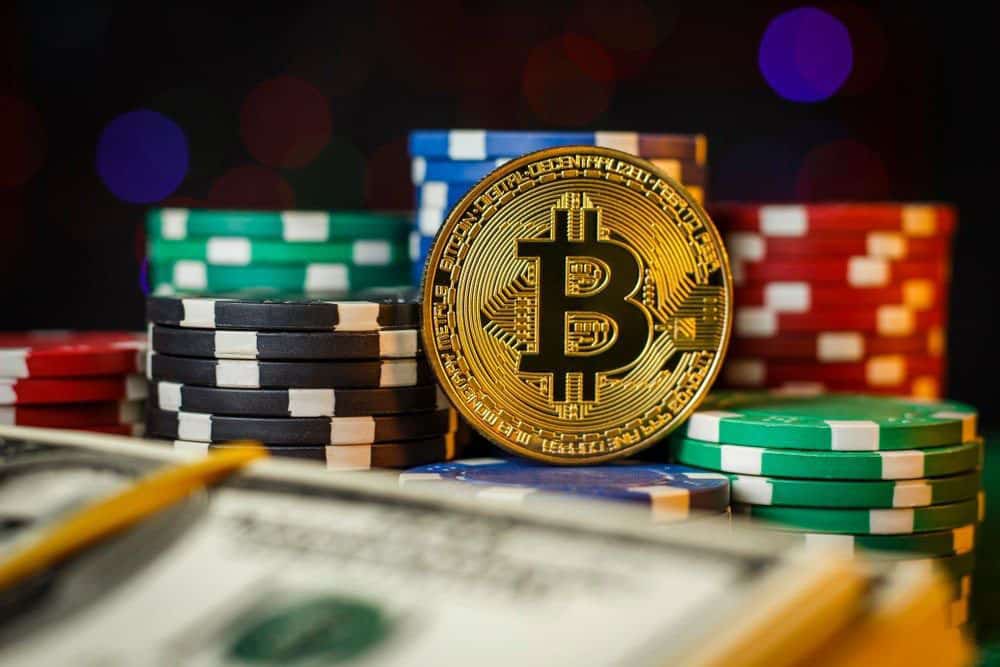 Crypto sports betting platforms have better lines than traditional Sportsbooks. There isn't anything much worse than realizing another sportsbook offers more favorable lines, triggering the desire to switch books. With crypto sports betting, liquidity is essential to staying ahead of the game. Line shopping plays an influential factor in determining long-term return rates. Educated wagers tend to yield the highest returns without a significant investment.
Sportsbook withdrawal times are notoriously long, causing players to grow impatient. With crypto wagers, players receive immediate withdrawals and minimal limits. While every Sportsbook differs, the majority of sports betting communities permit real-time withdrawals without confirmation deposits. Besides liquidity, crypto Sportsbooks offer instantaneous exchanges to fiat currencies. Any sports betting platform trying to remain relevant has opened its accounts to accept cryptocurrencies.
Advantages to Traditional Sports Betting
Sports betting is one of the oldest gambling forms. Fiat currencies may seem outdated compared to modernized digital currencies, but the time-tested traditions still provide several advantages. For example, traditional sports wagers have higher limits, tighter lines, and lower juice than crypto Sportsbooks. During betting events, traditional Sportsbooks will likely have higher bets at popular sporting events. Additionally, conventional Sportsbooks are easier to find, making placing large wagers straightforward and hassle-free.
Sportsbooks exclusively accepting fiat currencies are typically more reputable and prestigious than the crypto alternatives. Crypto sports betting is still new to the scene, triggering hardcore fans to stick with what is familiar to them. It is impossible to deny the tremendous benefits that go along with fiat currency sports betting. However, cryptocurrencies are taking the gambling world by storm. For the first time in history, big-time sports gamblers are testing the waters of the crypto world.
Advantages of Crypto Sports Betting and Gambling
Crypto gambling differs very little from its conventional counterpart. While the fundamental elements are the same, crypto sports betting has a few exciting perks to offer. Gambling with virtual currencies eliminates third-party banks, allowing faster transaction times with minimal fees. Crypto Sportsbooks are safer, more reliable, and more secure than other sports betting communities. Also, betting with digital currencies sidesteps legal problems that may arise.
Crypto sports betting sites are plentiful, as more virtual betting operators accept digital currencies than in the past. The blockchain's smart contracts can't be manipulated, which ultimately increases security, safety, and privacy. Banks have the power to block sports betting transactions, but crypto tokens don't fall under the same set of rules as the U.S. dollar or Indian rupee. Bitcoin is the most widely accepted cryptocurrency, but several sportsbooks accept alternative tokens, like Litecoin or Dogecoin.
Final Verdict
CryptoCasinos highly recommends exploring both traditional and crypto gambling options to see which fits you best. Bitcoin gambling still has a few kinks that need to be worked out, especially with tremendous outside interference to gain control. Reviewing several different sportsbook platforms will allow you to get a broad sense of what to expect from a sportsbook operator. Cryptocurrencies seem to have solved several complications within the online gambling sector. However, digital currencies also created another problem for financial regulators.
Betting with cryptocurrency isn't perfect and won't be anytime soon. Fiat currencies will remain in the spotlight, even though crypto assets have proven effective during an economic crisis. The gambling industry is constantly changing and improving, meaning players receive a premium gaming experience. Count on CryptoCasinos to be there to report updates and keep you in the know about crypto gambling.