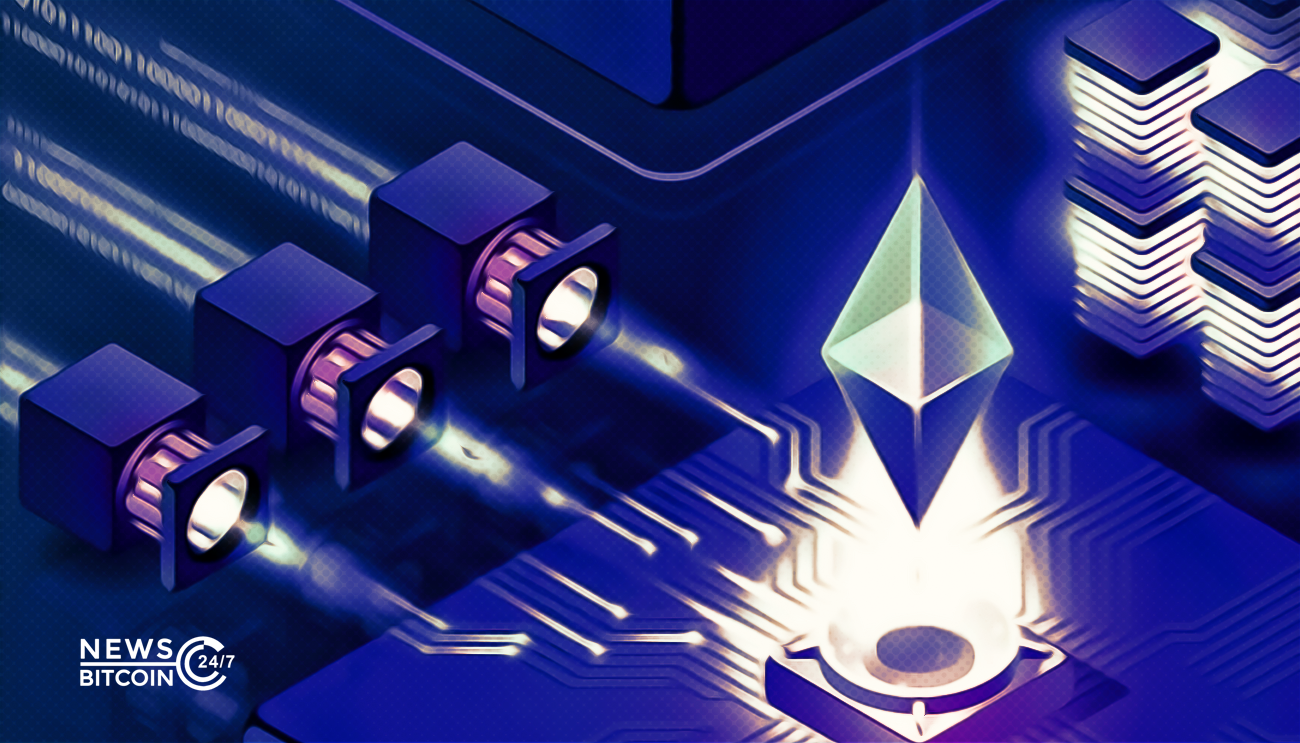 Ethereum has witnessed a significant increase in new active addresses as the second-ranked coin has blasted the first-ranked digital coin Bitcoin in terms of having the more number of active addresses as per the data report by the blockchain monitoring firm Messari.
Ethereum's number of active addresses surges high than Bitcoin
Since the beginning of the year 2020, the new active addresses have been increasing for Ethereum. According to the data from Messari, the number has surged by approximately 150% during this time and has completely outshined the leading cryptocurrency Bitcoin in this case which witnessed an increase of 50% in its year-to-date active addresses.
Messari has presented a chart representing new active addresses for bitcoin and Ethereum.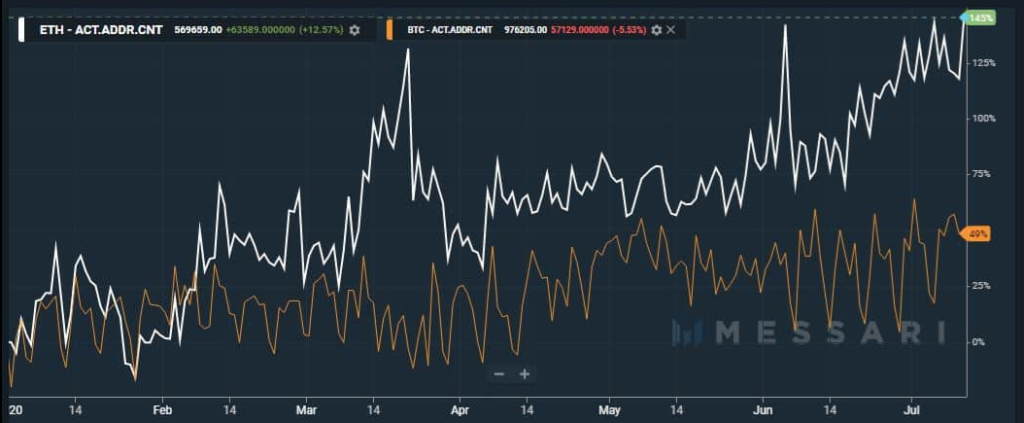 Two significant surges have been noticed in the above-given chart. Out of these two, the first one was noticed when the entire crypto market faced a price crash in mid-March. This was the time when the ETH cryptocurrency posted its yearly low below the $100 mark during the COVID-19 pandemic situation.
The chart shows that the other major rise in the number of new active addresses was noticed at the start of June. This increase occurred as a result of a boom in the popularity of the DeFi sector. Apart from this, in the month of June, the number of ETH addresses having over 0.1 ETH surged high to a new all-time high.
While on the other hand, as compared to Ethereum, the top-ranked digital currency could not show brilliant performance as per the report from Messari. Since the start of this year, Bitcoin's year-to-date value is up by 50% despite the fact that its number of new active addresses is standing at a very low level at the moment.