Cryptocurrency
Ethereum
Whales are Accumulating Ethereum for Long-term Bullish trend, But Short-Term trend Seems Bearish, claims Analyst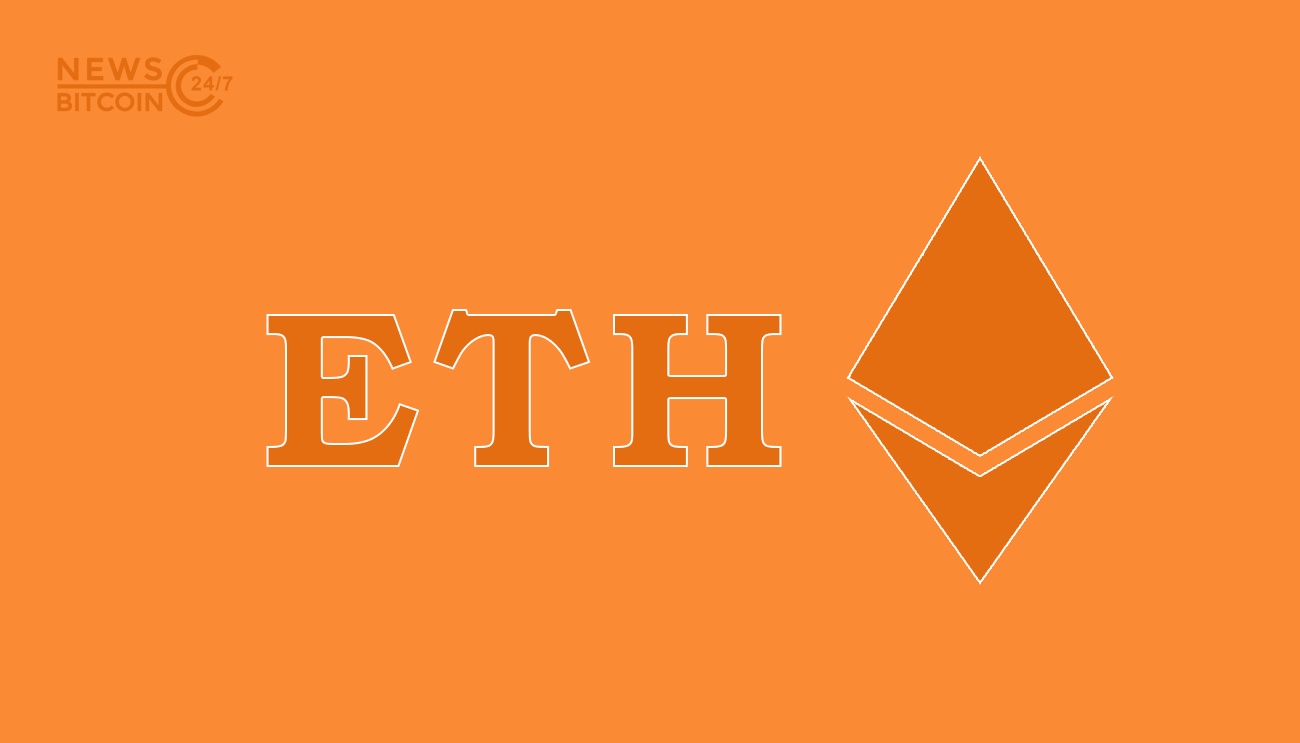 In a new crypto insight, the crypto insights firm, Santiment, reveals that Ethereum is accumulating on the part of big whales. The situation is very unnatural as the markets do not seem well for the cryptocurrency. But coin holders are buying Eth more and more, which shows a new bullish trend is coming.
Top 100 Whales are Accumulating Eth
The value is in the consolidation phase from the past couple of weeks, but holders are busy accumulating the Ethereum coins in their wallets. And these accumulators are referring to those who have the highest supply of the coins. So, their action can influence the price value of the cryptocurrency in the coming days.
Per the Santiment's new insight about Ethereum coin:
The top 100 holders of Ethereum are once again beginning to accumulate higher percentages of the total token supply, in spite of the ongoing consolidation that has been occurring for the past couple of weeks.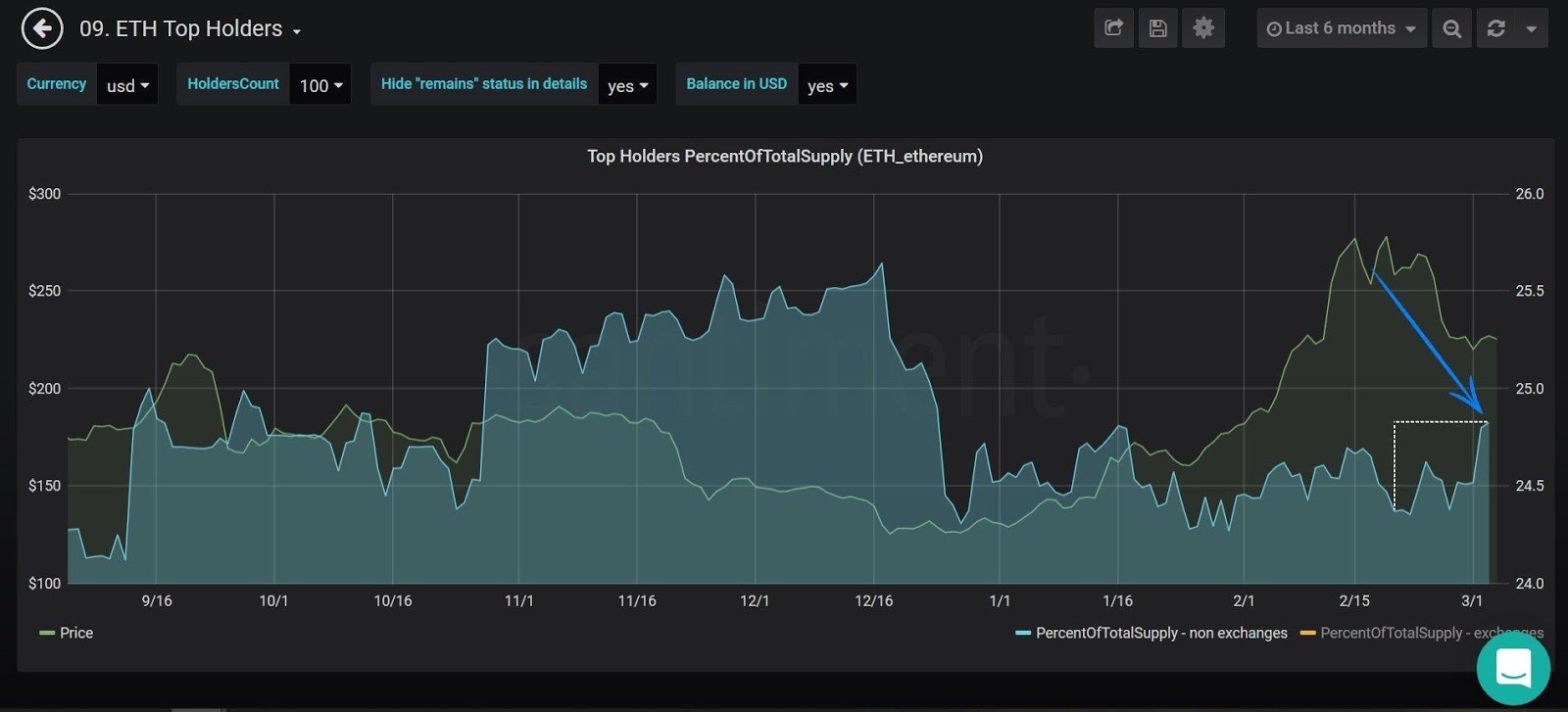 The crypto analytics firm shares the chart revealing that price can take upward flight. But to move in an upward direction, it will take some days, maybe a long-term phenomenon.
As the statement reads:
Generally, when this kind of accumulation starts to mount, it's a signal that those who have the most stake in ETH (and other respective tokens) are beginning to have a collective sentiment of the token being undervalued and believe it's a great mid to long-term hold play.
Ethereum Whales can earn good revenue if the price goes up.
''Sometimes these price rises take a bit of time after this accumulation rises, but it is generally a good sign for Ethereum bulls,'' Santiment expressed.
'Red Pill' Pattern for Short-Term Trend
On the contrary, a crypto maximalist is making a very bold statement for the short-term trend of Ethereum. Escobar is speculating a negative scenario for the price in the coming days but not for the long-term trend.
According to Escobar, it seems very difficult for the price to move up from the current position. He supposed a ''Red Pill'' pattern for the coin's price. The price may plunge to $192 if it crosses the key level of $210 in a downward direction.
https://twitter.com/TraderEscobar/status/1233257936052310017