Cryptocurrency
Price Prediction: Crypto Analyst Predicts $SOL Will Reach $900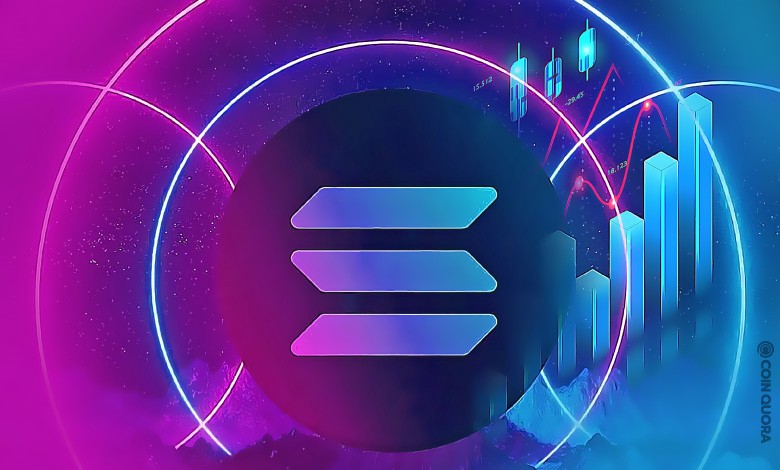 Solana Labs co-founders Anatoly Yakovenko (CEO) and Raj Gokal (COO) gave a session titled "State of the Network" earlier today (November 8), on day one of the three-day Solana Breakpoint conference, and they surely presented some very fascinating and remarkable figures for the Solana network.
Solana Going on Price
On the crypto market FTX, $SOL reached a high of $259.6575 on Saturday (November 6), which is the current all-time high (ATH) price. It's difficult to say how much higher $SOL, the native token of high-performance blockchain Solana, could go on Monday (November 8), as it trades above $240, having risen nearly 16,000 percent so far in 2021, but one popular believes it could go to $900.
At the time of writing the price of Solana is $244.45 with the change of 3.155%. The trading volume of the SOL in the last 24 hours is $2,939,477,060 along with market cap of $73,983,066,326. The circulating supply of the coin is 302,649,702.29 SOL.
The fact that $SOL is slightly lower today than it was over the weekend could be due to the fact that $SOL has been rallying aggressively in the run-up to this week's extremely popular Solana Breakpoint conference in Lisbon, Portugal, and this could be viewed as a "buy the rumor, sell the news" scenario.
However, if we look at the year-to-date (YTD) performance of $SOL and its return-on-investment (ROI) of about +$16,000 percent versus USD, there are very few coins/tokens that have outperformed it.  Only five other cryptoassets have performed better in that time span ($AXS, $OMI, $VRA, $FTM, and $BAKE) XX, according to CryptoDiffer.
Top 15 gainers in 2021, so far…$AXS $OMI $VRA $FTM $BAKE $SOL $XYO $MATIC $TEL $SAND $ONE $LUNA $DOGE $WOO $KDA pic.twitter.com/uj5FhDcOan

— CryptoDiffer (@CryptoDiffer) November 2, 2021
Popular pseudonymous crypto analyst and influencer "Bluntz" repeated his belief that $SOL will reach $900. Furthermore, according to CryptoDiffer, the Solana blockchain has had the sixth greatest average development activity on GitHub in the last 30-days.