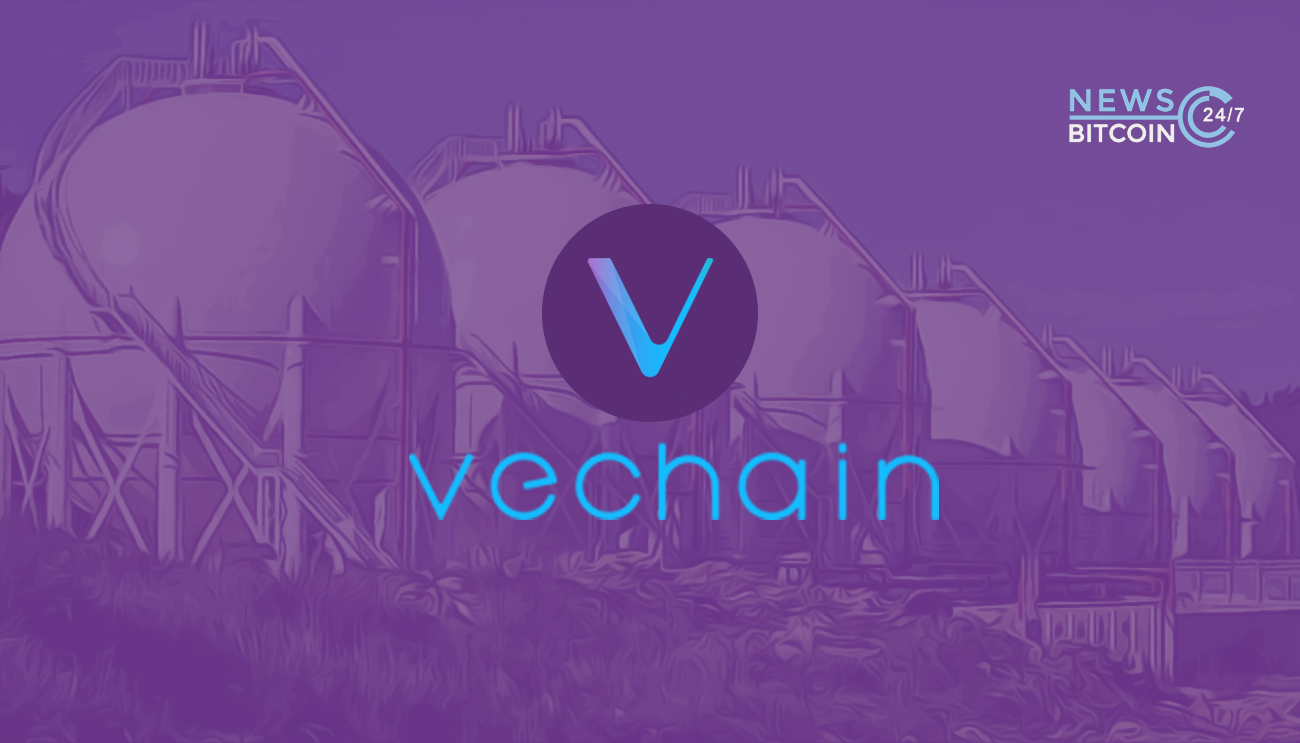 The blockchain firm, focusing on real-time blockchain implementation in practical life, in collaboration with Shanghai Gas Group, completes the first phase of blockchain project dealing with liquefied natural gas (LNG) in making things easier in terms of data sharing and supply chain services.
To improve the better facility of data sharing as well as intelligent cooperation in the energy field, Shanghai-based blockchain company VeChain works with the Shanghai Gas Group.  The result of working together comes out recently when they announce that the first phase of the project takes its practical shape and work continues to add further facilities in the energy industry.
According to the Chinese News Agency, Shine, the LNG storage tank of N0.5 ditch is now capable to monitor the activities utilizing the Decentralized technology. These include searching and uploading data of orders, quality of the gas, and quantity information.
The blockchain now enables LNG enterprises to cooperate and share data with each other thus ensuring safety measures and production management.
The Second Phase would Introduce Comprehensive Services
The second phase will introduce further facilities to improve intelligence cooperating among LNG enterprises. According to the news report,'' Based on current data, the second phase of the project will focus on comprehensive services including logistics management, energy trade and innovative finance to further explore the "energy as a service" business mode.''
The blockchain-oriented project VeChain mainly focused on expanding DLT services to real-life scenarios. VeChain is known as '' a pioneer of real-world applications using public blockchain technology, with international operations in Singapore, Luxembourg, Tokyo, Shanghai, Paris, Hong Kong, and San Francisco.''
It was reported back in March 2020, the fashion designer brand based in the UK announced to integrate VeChain's blockchain in the fashion industry for better transparency and traceability.