Bitcoin
Bitcoin Could Be in for a Long and Difficult Recession: What Should You Do?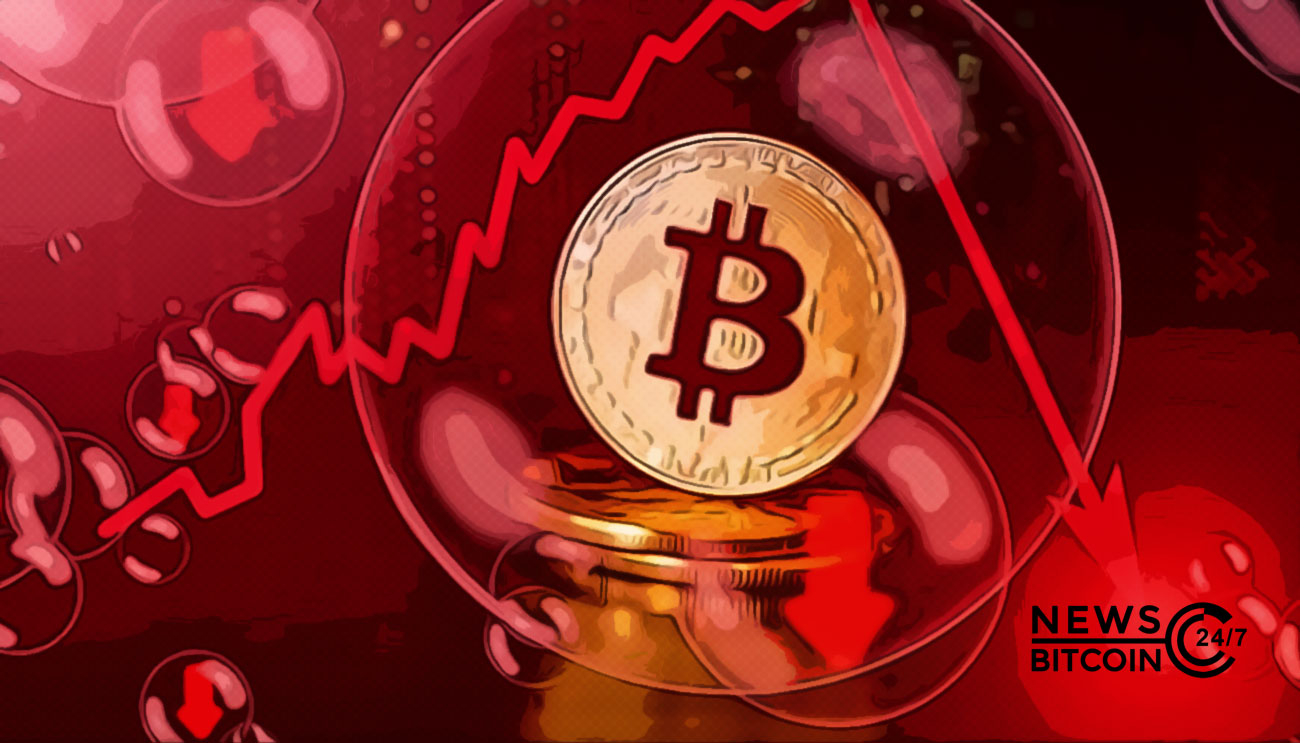 Bitcoin the largest digital currency by marketcap, is currently grappling with its initial significant downturn in the United States. Mike McGlone, Senior Macro Strategist for Bloomberg Intelligence, suggests that Bitcoin might be on the brink of experiencing its first official recession in the country.
McGlone reminisces about Bitcoin's emergence following the 2008 financial crisis. As things stand, the performance implications of this cryptocurrency seem to lean unfavorably as we approach the conclusion of the second quarter, which draws to a close this month. Bloomberg Economics' outlook for a challenging second half of the year positions Bitcoin as a potential underdog when compared to gold.
Maturing #Bitcoin vs. Recession, Fed, Weak Technicals – Born of the financial crisis, Bitcoin may face its first US #recession, and performance implications appear to be leaning unfavorably toward the end of 2Q. Bloomberg Economics' view for an "ugly" 2H may tilt risk… pic.twitter.com/W0xNEKFce8

— Mike McGlone (@mikemcglone11) June 9, 2023
Bitcoin's Potential Challenges in a Recession
Historically, gold has often outshined during times of full-blown recession, a trend that may not bode well for BTC given its status as a risk asset.
Although predicting the precise performance of this digital currency proves difficult due to the pervasive uncertainty surrounding the asset, it is important to note that Bitcoin has thus far exhibited a degree of resilience amidst the prevailing negative sentiment in the market since the beginning of this year.
Despite currently trading below the $27,000 resistance point, many investors remain bullish on Bitcoin. This optimism stems in part from the long-term $1 million price target set by renowned investor Cathie Wood for the cryptocurrency.
Regulatory Obstacles for Bitcoin
Despite the U.S. Securities and Exchange Commission's increased scrutiny on cryptocurrencies, Bitcoin has never been classified as a security. This favorable position shields the digital currency from certain regulatory hurdles that it must confront externally.
Furthermore, Bitcoin successfully navigated through the attempt to impose a 30% mining tax in the United States, which was considered as part of the debt ceiling bill. In sum, there are still regulatory opportunities that could bolster Bitcoin's potential for growth.
Although Bitcoin may encounter some challenges in the near future due to the potential recession, it remains an investment with promising long-term prospects. The digital currency has demonstrated resilience in the face of negative sentiment and regulatory obstacles, making it likely to appreciate in value as its adoption continues to expand among the masses.