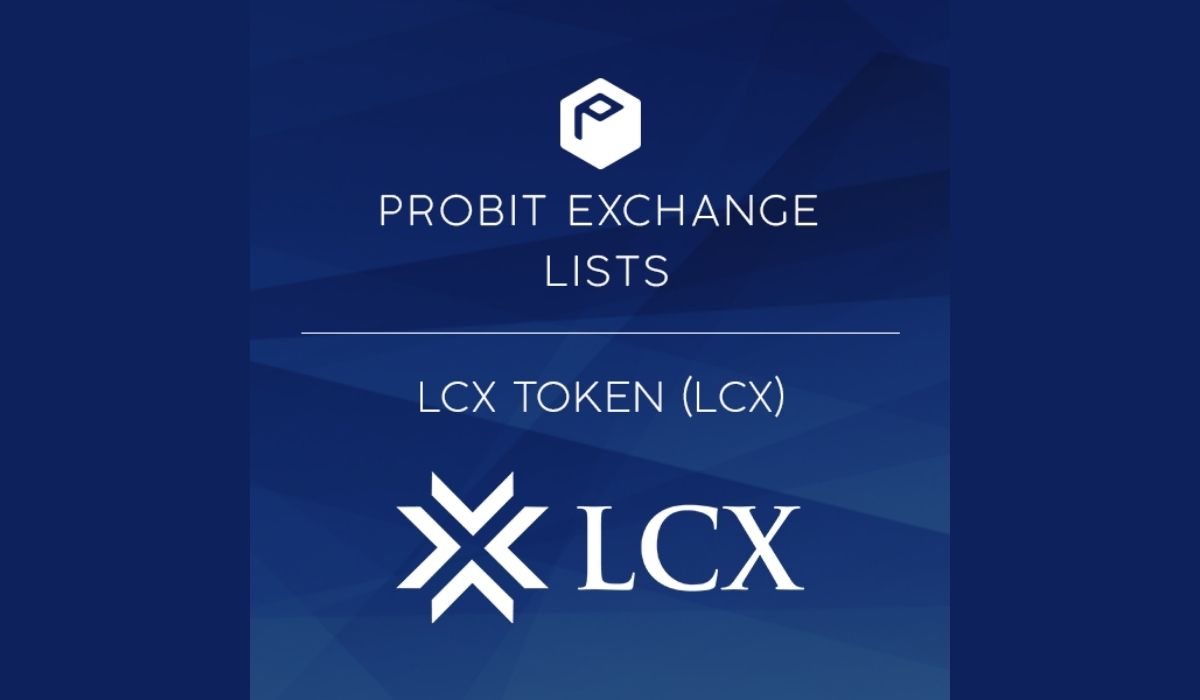 LCX Token is set to move forward with their official listing on ProBit Exchange with KRW and BTC markets scheduled to open November 6, 2020, at 18:00 KST. A trading competition will also supplement their listing with 400,000 LCX to be distributed to the top 20 traders.
Traders will be able to access their wallets to make their LCX deposits on November 4.
Security token exchange pioneer Liechtenstein Cryptoassets Exchange provides a one-stop solution for the trading and tokenization of assets. End-to-end tokenization platform STO Launchpad delivers automated funding and investor management with an upcoming offering for RVW Limited's film "Roe V Wade," providing additional incentives such as 20% per annum for early investors participating with RVW tokens.
The comprehensive trading interface provided by LCX Terminal delivers advanced tools and metrics such as historical data, analytics, signals, and more essential tools for traders. Upcoming integration with ProBit Exchange will help onboard their diverse global trading community.
LCX provides access to a full-scale decentralized trading ecosystem with its recently launched Uniswap-based DeFi Terminal along with fully compliant price oracles and a full range of De-Fi indicators for traders.
The LCX Token is a Utility Token and can be used as a voucher to pay fees, such as fees for LCX Terminal subscription and other fees within the LCX ecosystem.
ABOUT LCX
LCX is a DeFi company that focuses on the tokenization of assets, security token offerings, and advanced trading tools. LCX, the Liechtenstein Cryptoassets Exchange, is based in Liechtenstein and operates in accordance with the Token and Trusted Technology Service Provider Act (TVTG) also known as the new Liechtenstein blockchain laws.
ABOUT PROBIT EXCHANGE
ProBit Exchange is a global Top 20 crypto exchange in real daily trading volume that has successfully completed over 200 rounds of IEO. ProBit Exchange also features over 900 trading pairs – one of the highest in the market.
In celebration of its 2 year anniversary, ProBit Exchange will be airdropping a total of 50,000 USDT during their 2nd Birthday Event.
ProBit Exchange Key Figures
100,000+ community members
800,000+ monthly active users
2,500,000 monthly web visitors
40,000,000 users on partnering aggregators and wallets such as CoinMarketCap
Global outreach in 8 key languages & markets provided
Multilingual website supporting 41 different languages
Join our active programs and get a multitude of benefits!
1.  Buy PROB, pay trading fees with PROB & get as low as 0.03% trading fee
2. Stake PROB and earn PROB at a rate of 4% per annum
3. Referral Program: Earn 10-30% of trading fees for referring friends to ProBit
ProBit Global: www.probit.com