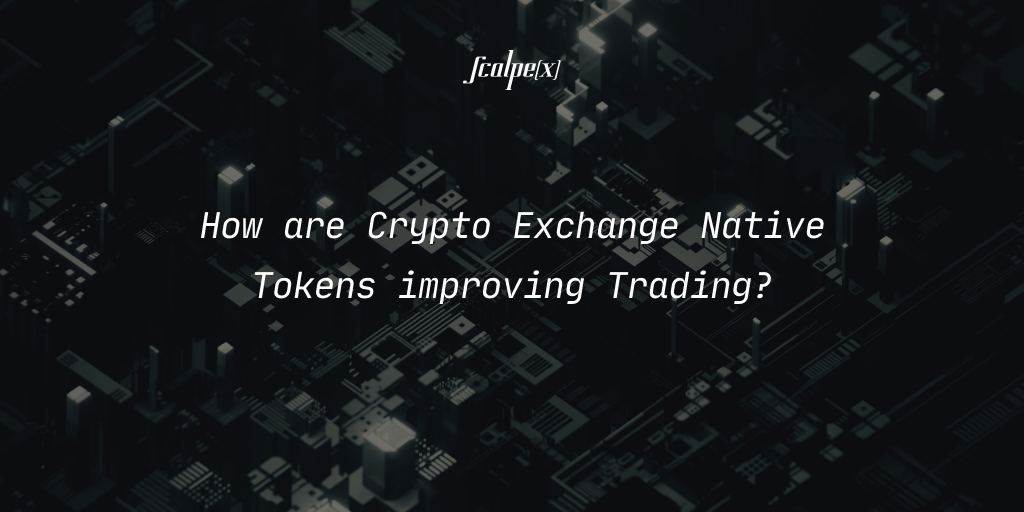 If you ever traded with Bitcoin, Ethereum, and XRP on exchanges, you probably already know how inconvenient it can get.
Bitcoin is the first choice of traders, and by far, the most traded and familiar cryptocurrency out there. But in high traffic hours, Bitcoin can get some huge fees that can surpass the gains of trade. And if you're in a hurry, bad luck, you have to wait.
However, many see Ethereum as the next best choice. It is slightly faster, it's significantly more affordable and the transaction fees are lower. Not to mention Ethereum stood unchallenged on the second position as the best cryptocurrency by market cap for a long time. And thanks to the capabilities and innovations the Ethereum network offers to dapps there is a significant part of the crypto community that thinks ETH will outgrow BTC.
But getting back into the reality of crypto users, in the summer of 2020, the gas fees on Ethereum went insane. At some point, it even reached an average gas price of 709 Gwei. And as of September, it's still hovering around 200 Gwei.
As for XRP, it has its ups and downs. But since USDT overlapped it in terms of market cap, XRP seems to slowly decline in price.
The fact that the "mainstream" cryptocurrencies seem harder to use for trading purposes doesn't mean that the crypto world is falling apart. Not at all!
It just evolves.
For beginners and casual traders, the top known cryptos are still the most recommended to stick with. But once you go beyond the entry-level of cryptocurrency, you should look at what other opportunities the cryptocurrency world offers.
The Exchange Tokens
Nowadays, more and more cryptocurrency exchanges saw that offering their own tokens together with several perks, can easily turn into a win-win situation.
Hosted on Ethereum, as ERC-20 contracts, or built on any other type of DLT network, exchange tokens come in the aid of traders by providing them with a tool that helps the managing of costs.
Perhaps the most common, but one of the greatest incentives, the crypto exchange native tokens come with fees discount and the ability to pay some of the exchange's services with them.
In some cases, these types of tokens also offer exclusive functionalities and far more numerous trading pairs.
For example, Scalpex, one of the newest crypto exchanges, launched in August 2020 their own exchange token, SXE.
Besides reducing the fee for spot and margin trading, the token will also give its holders:
Access to the preview-version of the exchange launched at the beginning of September;
Early access to the new and experimental features and trading strategies;
Payment of fees and other exchange services.
Going beyond utility and perks, it's important to understand their purpose. As an investment they won't perform extraordinarily as they are meant to be continuously used.
Buying cryptocurrency to hodle, hoping they go up just as Bitcoin did, is a good strategy. However, that's not the case for exchange tokens.
Exchange tokens have centralized governance, and this governance must assure the token remains a tool for traders to use. Therefore, such a token should always be affordable and ready to spend, especially in situations of extreme volatility.
Exchange Tokens and Stablecoins
Why would anyone use exchange tokens if there are stablecoins?
Once you've heard of and used USDT, this is a question that you would naturally ask.
Stablecoins indeed came to the market to bring a medium of exchange with low volatility.
In a way, cryptocurrency stability is a dream come true because of them. But for this dream to hold, the information stablecoins provide about the real-world asset they peg must be true, and furthermore, the amount of liquidity must be enough to serve an evergrowing demand.
Stability is good.
Although Exchange Tokens may be volatility, they also come with growth potential.
But that is not the reason you will choose an exchange token. As we already mentioned, exchange tokens are usually controlled to assure the value doesn't go too high or too low. That's because they are meant to be continuously used for trading.
In reality, the best about exchange tokens is that they come with privileges, all sorts of perks, even advantages you wouldn't have otherwise.
And that's how the exchange tokens improve the life of traders.