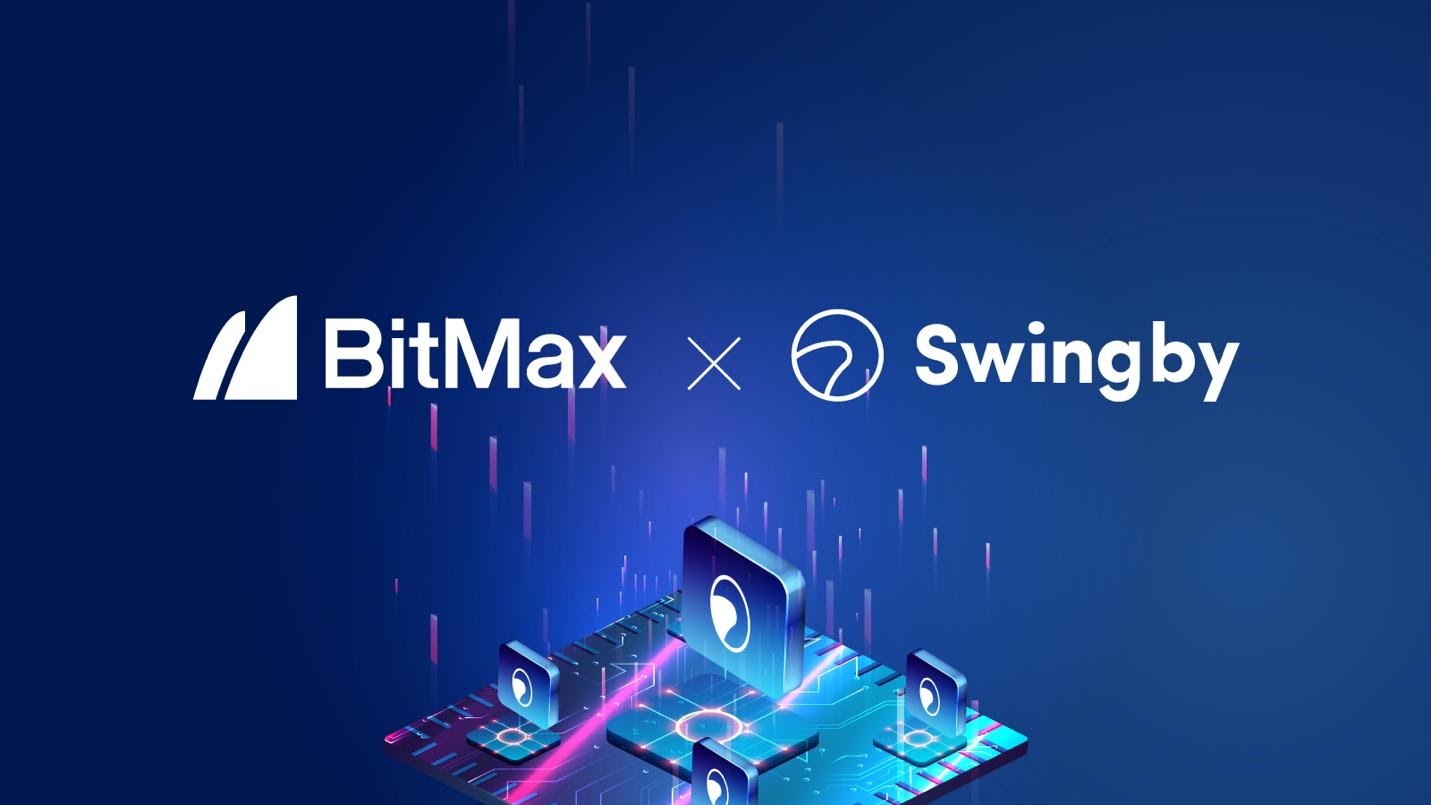 BitMax.io (BTMX.com), an industry-leading digital asset trading platform built by Wall Street quant trading veterans, has announced the exclusive primary listing of Swingby ($SWINGBY) on July 24th at 10:00 a.m. EDT.
As the first platform to list Swingby, BitMax will facilitate a public sale on behalf of the project with a total allocation of 8,000,000 tokens on July 23rd at 9:00 a.m. EDT. The public sale will be conducted via a novel "auction" mechanism which will allow users to determine the fair value of tokens by placing bids between 400 USDT and 550 USDT to win a tranche of 20,000 SWINGBY, indicating a price range of 0.020 – 0.025 USDT per token.
With regards to the listing collaboration, Shane Molidor, Global Head of Business Development at BitMax.io, notes: "The BitMax.io team has been working closely with the Swingby team to structure a creative go-to-market strategy for the past 6 months. We are very excited about the project's innovative cross-chain swap protocol and believe the industry's recent enthusiasm for DeFi projects will help boost further community adoption for Swingby."
BitMax.io's recent listings have achieved promising return on investment ("ROI") for BitMax.io users with RiveX ($RVX), xDai STAKE ($STAKE), FIO Protocol ($FIO), and Orion Protocol ($ORN) all currently trading at an average of 9x relative to their opening prices.
About BitMax.io
Launched in August 2018, BitMax.io is a leading digital asset trading platform with a broad range of financial products and services for both retail and institutional clients, with robust design ranging from innovative volatility products to margin trading, derivatives trading, staking products, and other investment solutions.
For more information and updates, please visit:
Website: https://bitmax.io/
Twitter: https://twitter.com/BitMax_Official
Telegram: https://t.me/BitMaxioEnglishOfficial
About Swingby
Swingby is a decentralized cross-chain swap protocol for moving assets between blockchains. It builds trustless bridges between BTC, Ethereum, Binance Chain and other blockchains secured by a network of node groups that facilitates fast inter-blockchain swaps based on Threshold Signature Cryptography (TSS) and Multi-Party Computing (MPC) technology.
For more information and updates, please visit:
Website: https://swingby.network/
Twitter: https://twitter.com/SwingbyProtocol
Telegram: https://t.me/swingby