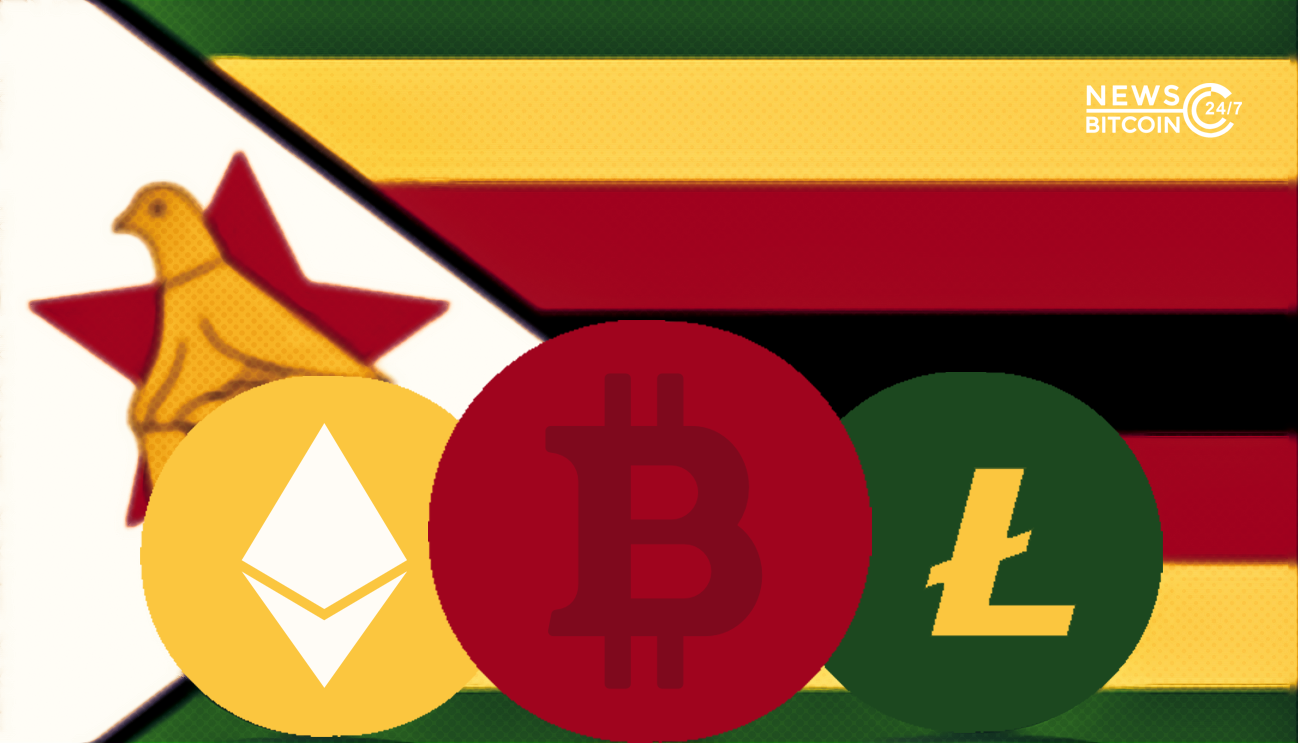 Cryptocurrency receives a warm welcome in Zimbabwe now. The Reserve Bank of Zimbabwe (RBZ) is planning to regulate cryptocurrencies as reported by a local newspaper, The Chronicle, on Monday.
Earlier, the RBZ restricted local banks from trading or possessing cryptocurrencies. Crypto regulation is expected to revive the dwindling economy of Zimbabwe.
Zimbabwe's Crypto Plan in Detail
According to the reports, the Reserve Bank of Zimbabwe (RBZ) has started drafting a policy framework to guide operations of crypto firms or financial technology (fintech) enterprises. The policy will allow local banks to deal with the trading and possessing of cryptocurrencies. Furthermore, this framework will protect citizens against any fraudulent activity while using cryptocurrencies.
The bank has admitted that the crypto trend is now a reality and stressed the need to regulate such practices.
The Bank's plan to regulate cryptocurrencies got widespread attention after Mr Josephat Mutepfa, RBZ deputy director of financial markets and national payment systems, spoke about RBZ's policy framework in Bulawayo during a Sound Prosperity Economic Forum on Friday. He said,
We have already started to come up with a fintech framework because in regulation everything should be well structured. The framework, which is a regulatory sandbox, will be assessing the cryptocurrency companies as to how they are going to operate.
Mr. Mutepfa pointed towards the creation of a Sandbox. He highlighted that the proposed regulatory framework would include the procedure to address the complaints in the cryptocurrency space.
Pointing towards the need to meeting regulatory requirements by the crypto companies, he said that,
Once you enter the sandbox you either exist as bonafide products to enter the market or you are guided to say that you need to partner a bank, a mobile money platform or your product needs to be licensed like a microfinance company.
A Big Change in Crypto-Related Thinking
RBZ current move proves to be significant as earlier history shows that the bank had a hard stance on crypto-related operations.
Earlier in December 2017, the apex bank warned the citizens against fraudulent activity in trading currencies on the unregulated cyberspace.
Any person who invests in virtual currencies or participates in any transaction involving virtual currencies, does so at own risk and will not have legal protection from, or recourse against, any regulatory authority.
Later on, in May 2018, The Reserve Bank of Zimbabwe held a similar stance in respect of local banks.
The Reserve Bank has directed all banking institutions not to provide banking services to facilitate any person or entity in dealing with or settling virtual currencies,
RBZ governor John Mangudya said at the time.
According to the International Monetary Fund (IMF), Zimbabwe is going through economic and humanitarian crises. Last month, the IMF said:
Macroeconomic stability [in Zimbabwe] remains a challenge. […] inflation is very high; and international reserves are very low. […] With another poor harvest expected, growth in 2020 is projected at near zero, with food shortages continuing.
While the 2020 budget includes a significant increase in social spending, it is likely insufficient to meet the pressing social needs. Absent a scaling up of donor support, the risks of a deep humanitarian crisis are high,
the IMF concluded.
In the time of economic difficulty, crypto regulation is expected to help Zimbabwe revive its economic situation.