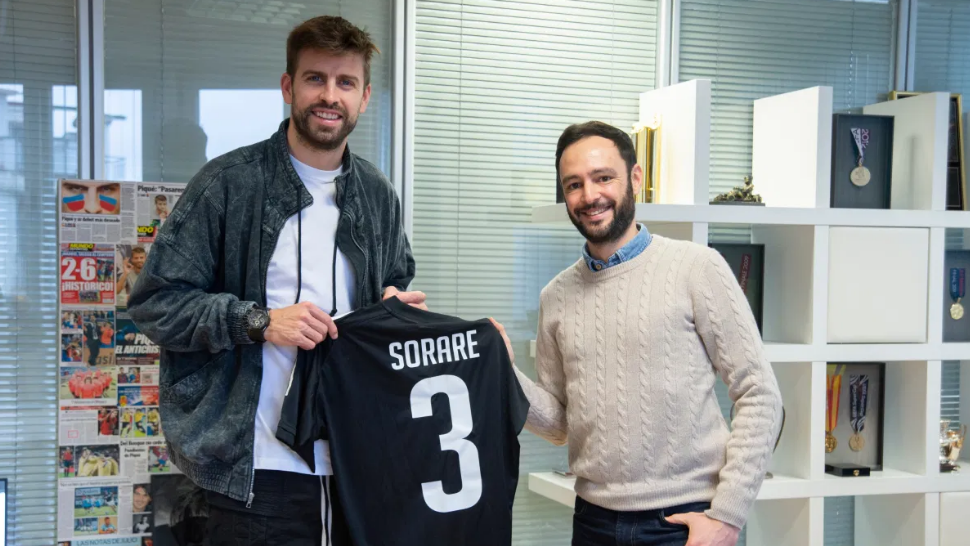 Professional Spanish Footballer, Gerard pique has invested $4.3M in the Non-fungible Token (NFT) site. He will also be working as the Strategic adviser with the firm.
As per the announcement made by Sorare, a Platform for digital collectibles, FC Barcelona's center-back Defender Pique will be investing $4.3M in the firm. Further, according to Nicolas Julia (CEO Sorare), The incoming of Gerard Pique in the firm as an adviser and investor will help the firm Knock the deals with big Sport Organizations in near future. He told CoinDesk in an email:
"Gerard will help us strike the best deals with the biggest sports organizations in the world,"
Pique has made a couple of big deals in Sports World before as well. He among his partners in kosmos invested millions of dollars in a project to restructure tennis' Davis Cup, in November 2019, which he regarded as the "Project of my life". Julia also commended his commitment to the betterment of sports:
"Gerard is committed to revolutionize the way we interact with and enjoy sports,"
Moreover, the Sorare' total seed just reached $9 million as a result of the investment made by Pique's Cassius Family fund, the firm said in a press release. Before the firm made the move the Ethereum-Based NFT Platform observed the rise in the collecters interest, with the one single Collectible of Kylian Mbappe (French footballer) fetching $65,000, earlier this month.
Sorare is going good with plenty clubs joining in
The Paris based digital collectibles firm sold $1.5 million worth of cards in November 2019 only, with 2,000 monthly active users as revealed by Nicolas Julia. The incoming of 80 top clubs which also includes European champions such as Porto, Paris Saint-Germain, Munich, Zenit, Juventus and Bayern brought substantial growth to the firm. The firm has partnered with a total of 105 Soccer Clubs.
They are also licensing partnerships with the South Korean K-League and MLS (USA's soccer league) as announced earlier this year by Sorare. The firm has partnered with a total of 105 Soccer Clubs.
It all suggests that the firm is moving forward with a good flow and addition of veteran Like Gerard Pique to the sorare,s brand will add a significant value which could clearly be observed in the near future. Pique said via press release following the announcement of his partnership with Sorare:
"I see a huge potential in the sports gaming segment in a digital economy where the attention of audiences is the single most important unit of currency,"