Bitcoin
Cryptocurrency
BTC price forms a double top on the hourly chart that can lead Bitcoin to drop below $6K
Bitcoin price has got stuck around $6.6K level and is failing to find its way above the psychological level of $7000. In the last 24 hours, BTC once again recorded a slight drop in its price value.
Looking at the current condition of Bitcoin, it seems that the leading digital asset has again gone into the hands of bears and is expected to go down further below the $6k level.
BTC price forms a double top
The price value of Bitcoin has formed a double top on the hourly chart after failing to break above $7000 on 25th March. In technical analysis, this double top is known as the famous bearish pattern.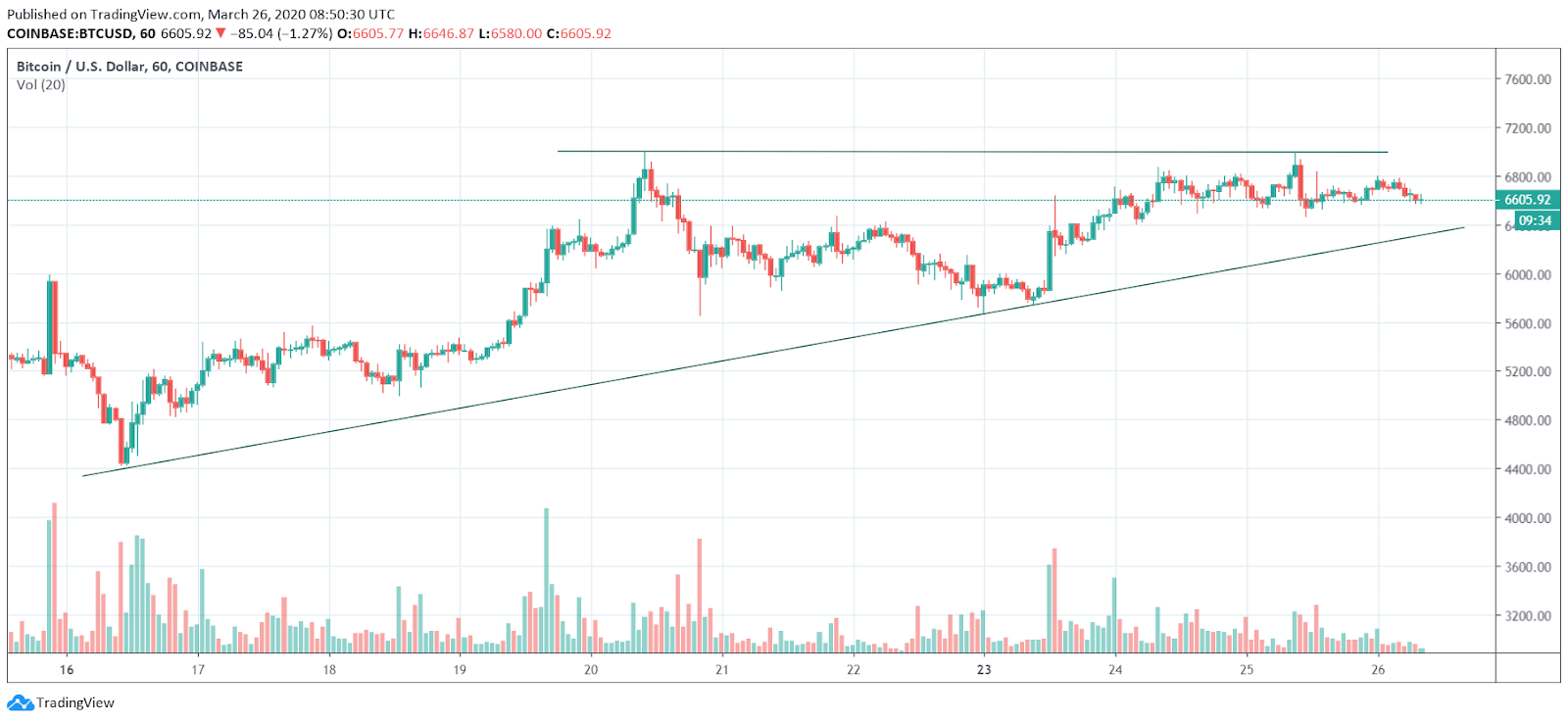 After forming this double top, Bitcoin price might go down below the $6k zone because the price of the leading coin is heading toward the support line of its uptrend. So, this is the situation now, if Bitcoin price breaks below this support line, then the leading digital asset will find its way below the $6000 level. However, if it manages to hold itself there, we might see bitcoin breaking above the psychological level of $7000.
Is there any positive sign for Bitcoin?
From the view of technical analysis, there is only one positive sign for bitcoin which is that its 50-day moving average successfully managed to cross the 100-day and 200-day moving averages. However, Bitcoin price will be under pressure if both 50-day moving average and 100-day moving average make a cross again.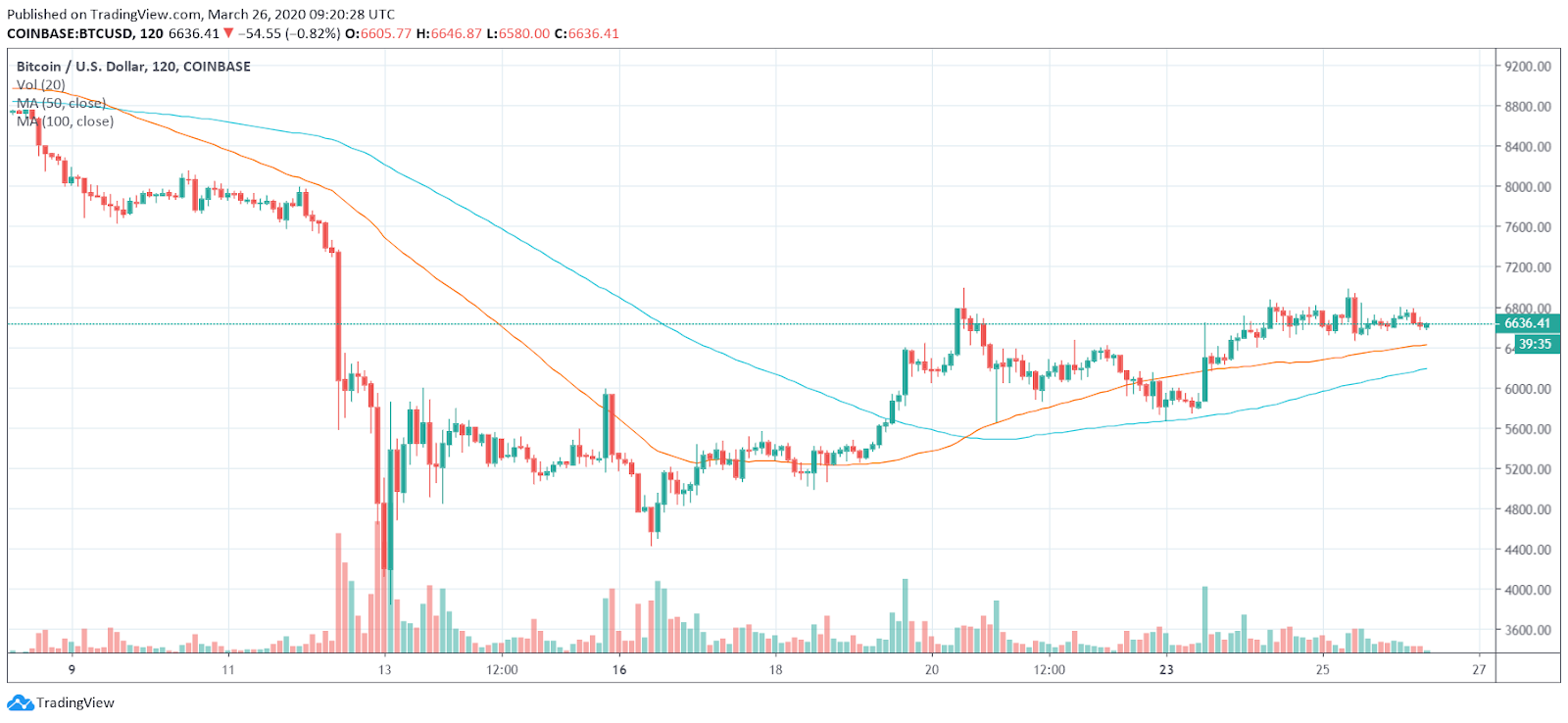 If Bitcoin goes down to $6000 then the next support line expected for bitcoin will be $5,000.
The price value of the leading digital asset is currently trading at $6,636.78 USD with a change rate of 0.63% in 24 hours. Bitcoin must need to hold above its current support line of uptrend otherwise it will see a quick drop in its price value.