Press Release
Play-to-earn gaming opens up new investment opportunities for crypto enthusiasts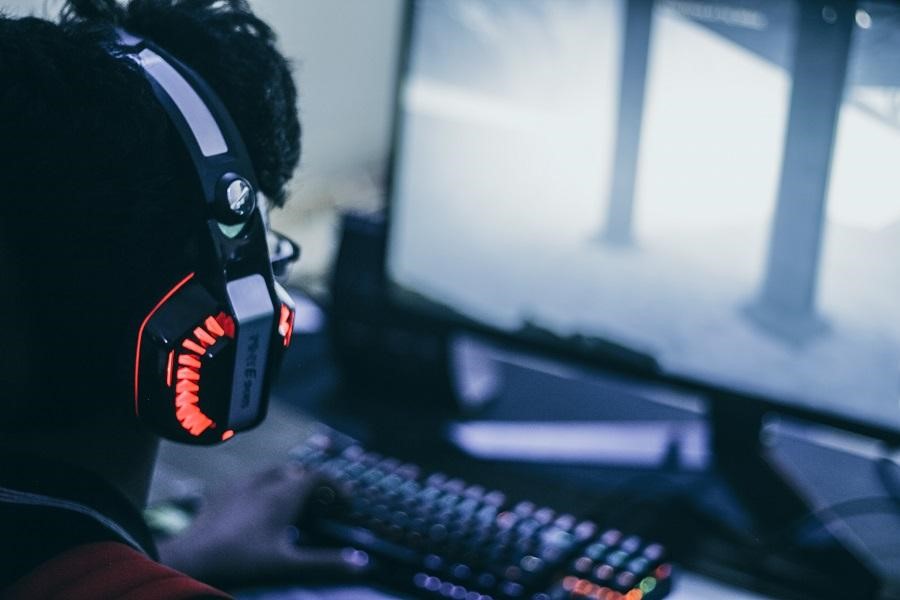 To say that blockchain and the digital currencies enabled by it have attracted a lot of attention in the past few years is the understatement of the century. The meteoric rise of cryptocurrencies has turned many inspired or merely lucky investors into millionaires, creating a brand-new asset class that provides limitless possibilities for people in every walk of life. The impact that blockchain technology has had in business and finance is undeniable, and the continuous developments in the field give us reasons to believe that it will one day influence every aspect of our lives.
We're already well on our way to integrating blockchain applications into areas that most people would not associate with this innovative technology. Gaming represents the latest venue to merge with the crypto sphere through the play-to-earn (P2E) model. Apart from enhancing the gaming experience, this innovation can also serve as a great investment opportunity for many crypto enthusiasts. So, let's find out what P2E brings to the table and what can be expected of it.
What is P2E gaming?
The world of gaming has undergone many transformations over the course of time. It started out as a pay-to-play model, then transitioned to a free-to-play system and is now entering the play-to-earn era through the integration of blockchain capabilities. But for those who are not acquainted with either gaming or blockchain, the P2E concept may seem rather outlandish, so let's start out by explaining what P2E is about.
P2E games also referred to as crypto games, are a new type of gaming model where players can win cryptos or non-fungible tokens (NFTs) as a reward. Participants can engage in all sorts of activities, such as conducting battles, completing tasks or breeding digital characters, and enjoy a very satisfying and extremely entertaining gaming experience. But the greatest thing about P2E games is that while you're having fun, you also get the opportunity to earn revenue.
So, basically, P2E games bring the worlds of gaming and cryptocurrency together under the same umbrella. Some games will require players to make an initial investment in order to purchase tokens or NFTs, while others only require a time investment, allowing people to earn these assets as they play. Given the wide popularity of these two domains, it comes as no surprise that the newly-emerged crypto gaming industry picked up steam pretty fast. In 2019, the number of crypto game players was estimated at about 50,000, and the community continues to grow at a rapid pace as these innovative games increase in popularity.
Monetizing fun
As we've already mentioned, crypto games can offer players a great time. So, in terms of entertainment, P2E games can compete with some of the biggest names on the market. But what truly makes P2E games stand out from the rest is the possibility of turning the gaming experience into a source of income. With P2E games, players get to own, share, and trade game content.
The rewards that players receive can be used to purchase NFTs or develop their game characters. Alternatively, gamers can sell their assets, transfer the cryptocurrencies they've earned into a wallet and use them as a method of payment for purchasing all sorts of items. This gives players the opportunity to use crypto games as a form of investment.
As players continue to solve puzzles, fulfil missions and trade game characters, their earning opportunities substantially increase. Eventually, they can cash out or reinvest the money they've earned into other games or a different asset class, depending on each player's preferences. This opens up a whole world of investment possibilities for crypto enthusiasts and adds a new dimension to the increasingly diverse crypto ecosystem.
The fact that the number of blockchain-related services and capabilities keeps on expanding makes the prospect of getting into crypto gaming all the more appealing. For example, companies like AAG offer easy-to-use crypto wallets where digital assets can be stored safely, making the whole experience of managing digital currencies a lot smoother.
The most popular P2E games to try right now
The advantages of P2E gaming are more than obvious, but the growing number of P2E games on the market makes it difficult for newbies to figure out which games are worth trying. If you want to enjoy the best possible gaming experience, it's recommended to stick to the most popular P2E games, so let's take a look at the top crypto games you can play right now.
Axie Infinity
Axie Infinity has been making waves in the crypto gaming community, being the first Ethereum-based NFT game to reach US$1 billion in sales. This speaks volumes of the game's popularity and potential. The central element of the game is represented by Axies, an Ethereum-minted token that players can use to perform all sorts of actions, such as collecting, breeding, trading, or battling. Axie Infinity has attracted 1.4 million players so far, mostly due to the fact that participants can earn real money by playing.
Decentraland
Decentraland is another favourite among P2E players, promoting a slightly different concept than Axie Infinity. Users can purchase land on a virtual reality platform and develop their own 3D world within this environment. The possibilities are endless, allowing players to use their imagination to bring their vision to life, whether that means developing new games or creating applications and marketplaces.
Alien Worlds
Alien Worlds is a P2E game that Sci-fi fans will definitely appreciate. The game introduces an NFT alien species that players can use in various ways, from mining to going on intergalactic exploration missions. The more you play, the greater the chances to earn the game's eponymous crypto.
The Sandbox
Last but not least, The Sandbox is another P2E game worth mentioning due to its innovative features that allow players to build, own, and monetize their gaming journey. Players get to test their creative and strategic skills and earn the platform's currency called SAND which is estimated at around $1.18.