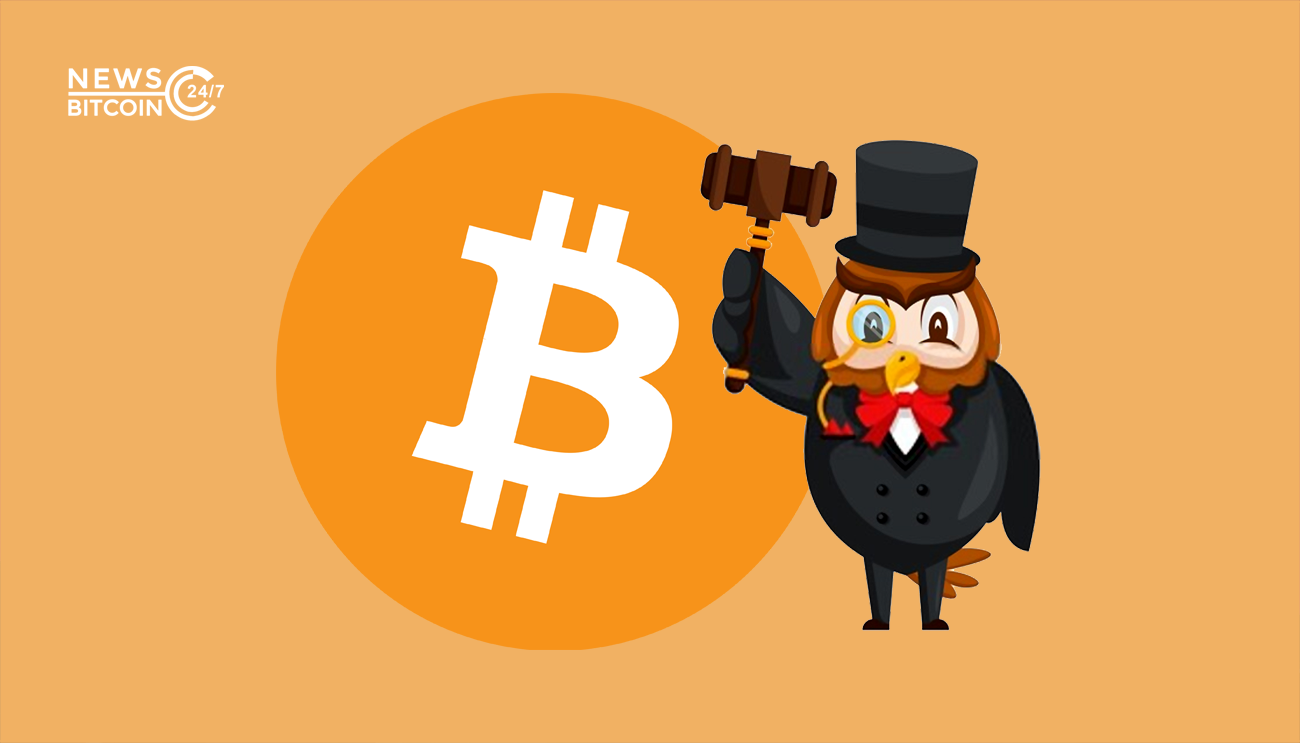 In Ireland, the First Ever Online public auction of seized crypto is to be witnessed on Tuesday, March 24 and will run for 24 hours starting at 12 noon GMT.
Earlier, the first-ever public auction of Bitcoin was held by Wilsons Auctions at its head office in Belfast, in February 2019.
Full Details about Ireland's Crypto Auction
This is the first time that the seized crypto auction will take place in the Republic of Ireland. This auction is scheduled to be held by Wilsons Auctions on Tuesday, March 24. The online auction will be managed from the company's Dublin branch. This will run for 24 hours starting at 12 noon GMT. In this auction, the global Auction Company will place some $125,000 worth of BTC under the hammer–with no reserve. This Auction will be accessible to many more people when compared with those in the US. The company is putting attention on facilitating newcomers and experienced investors related to the bids.
Asset Recovery Executive at Wilsons Auctions, Mark Woods commented:
Wilsons Auctions is delighted to be holding its next auction of seized bitcoin, even more so because this will be the first of its kind in Ireland. The format has proven popular with our customers, who are able to bid online and purchase cryptocurrency from an established and trusted auction house instead of utilizing online exchanges, which can be a risky and daunting process.
History of Bitcoin Public Auction by Wilsons Auctions
Wilsons Auctions which is Ireland and the UK's largest independent auction house has already hosted many auctions of seized crypto. The company managed the first public auction of Bitcoin through a private auction company at its head office in Belfast, in February 2019 which involved the stakes of around 315 BTC.
Wilsons Auctions Has Caught Widespread Attention for Managing Crypto Assets
Larkin remarks:
Our Asset Recovery work has resulted in requests for assistance from various law enforcement agencies, government agencies and insolvency practitioners around the world asking for our help managing seized assets, with cryptocurrencies being one of the most prevalent due to the complex requirements of securing it.
He lauded the performance of the company throughout the 80 years of experience, "we remain at the forefront of this exciting category of assets."
How to Get Registered for Auction of Seized Crypto in Ireland
If you want to take part in the upcoming auction you'll need to pre-register here at least 24 hours before the event with a minimum of €500 deposit for a buyer number.