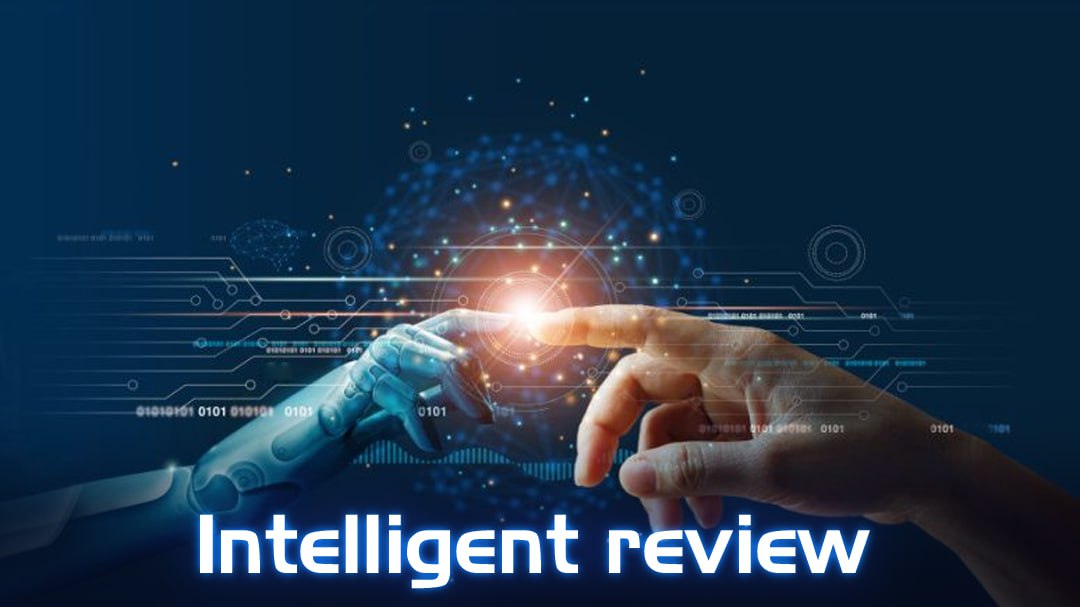 Digitalization is one of the most popular words in the past 10 years. Each new technology, however, will be faced with some problems, obstacles, and challenges. Nowadays, plenty of fantastic projects have emerged because of providing solutions for current and future needs, and it's obvious, more than 90 percent of these projects will be failed in pre-seed and seed stages.
On the other hand, the remaining projects have strong potential for changing industry standards and solving clients' needs. So, these projects can experience growth in their stocks. now, these projects are market leaders with a high volume of assets under management and venture investments. In this article, we are going to review the Intelligent Protocol, an innovative decentralized platform, and how Intelligent Protocol can change industry standards.
Stay with us until the end of this article….
Intelligent Protocol, more than the level of expectations
What is Intelligent Protocol? Intelligent Protocol is the first multi-asset trading platform based on the Solana ecosystem (Decentralized phase) that offers more than 5 asset classes including:
Stock
Indices
Cryptocurrency
ETF and Bonds
Forex
In 2021, when the financial markets were experiencing significant growth and many worthless projects were launched, at that time Intelligent Protocols team was working deeply on marvelous ideas that were implemented in 2022 by Intelligent Protocols Beta Launch. Intelligent succeeded to attract many financial market participants like Investors, Traders, Brokers, and Hedge-funds in the Beta phase and they will have fantastic impressions in the Main- launch. "Intelligent Protocol is the project that will change the industry with some professional Hedge-funds and financial services providers", Intelligent Executive Manager. we figured out that Intelligent Protocol is the project which we are looking for, so, let's speak more about this project in the next chapter.
Intelligent Protocol, The Game changer!
Intelligent protocol's idea goes back to 2017 when the professional team gathered together because they wanted to create a project with plenty of competitive advantages, unique solutions, and cutting-edge technologies. According to the last interview with one of Intelligent's Managers it took 4 years from the idea to the implementation of this project just for the first phase, why?
Because they had a professional and clear roadmap and goals, furthermore, they believe that it takes time to be an efficient project. In 2022, The intelligent protocol launched its Beta phase with many fantastic features and provided more than 3,000 assets in just one platform and this number will be raised in the next phase.
Intelligent Protocol has 4 main phases and each phase has a different usage and utilities. Phases include:
Centralized Platform
Decentralized Exchange (DEX)
Tokenized Share
Venture Capital & Fund management
Each platform has its usage and features that we will explain more in the next parts:
Intelligent Protocol main launch (Centralized Phase)
Intelligent Protocol's main phase will be launched in 2023 with many features. Intelligent in Beta launch succeeded to provide many features and solutions that surprised clients. In the main launch, clients will experience some features that they never have seen. Some of the Intelligent main features and solutions in the Main launch (Centralized Phase) such as:
Professional Liquidity Providers: Reports demonstrate that more than 80 percent of brokers and financial services institutions have liquidity issues that lead to the bankruptcy of large and valuable projects. Liquidity is one of the most important factors in each financial services provider especially in brokers and hedge funds. What is Intelligent Protocol's solution?
In the centralized phase, intelligent Protocol has established a stable relationship with some professional liquidity providers and they will support the potential risks of the platform. In the main phase, Intelligent has more than 6 liquidity providers and other liquidity supporters. In the main launch, thanks to Protocol's liquidity providers Intelligent will succeed to provide more than 30,000 assets with a high volume of liquidity for each asset, and it is fantastic for investors and traders because they will not worry about liquidity. In 2023, the Intelligent Content team published a proposal that shows intelligent protocol can solve the current and future needs of liquidity, so, we should wait and see, how intelligent Protocol can solve this problem.
Portfolio Section: One of the best Intelligent's innovative features is the Portfolio section, a user-friendly part of the Intelligent platform that helps you to build a profitable portfolio, based on investment methods and strategies and Artificial intelligence models. Let's learn more….
Intelligent's Portfolio section includes some different parts:
Portfolio Optimization: Intelligent Protocol's AI programming and portfolio team has provided a perfect service that served as Portfolio Optimization. This a fantastic feature for investors (especially long-term investors) and that is the main question, what they can do?
In this part of the platform, you can ask AI to help you, how? Sometimes clients have money without investment knowledge and this leads to catastrophic losses in financial markets. Intelligent Protocol provides a solution, Portfolio Optimization, that AI will scan and rebalance your portfolio according to your risk tolerance and investment behavior by using the best financial methods like Sharpe Ratio, Market Prospected Ratio, Sortino Ratio, Traynor Ratio, and other professional ratios that will help clients to experience a profitable, long-term and standard portfolio.
Portfolio designer & builder: If clients do not have a professional portfolio, Intelligent will be a great platform for building their portfolio by using the best asset allocation and diversification methods. According to AI knowledge about each client, assets will be allocated. Finally, this part will optimize your as well as your need.
Costume Portfolio: in this fantastic part you can select some assets like Bitcoin, Gold, or Apple, and AI will allocate these assets base on your financial needs and other factors like risk tolerance and investment Goals.
Note: this allocation is more suitable for long-term investment.
Portfolio Analysis: Intelligent Protocol's innovation team introduced a functional feature in the portfolio services section, called Portfolio Analysis. Intelligent's clients can analyze their portfolios via AI. AI will send them some reports of their Portfo and some professional & standard investment suggestions after that clients can use other portfolio services for rebalancing and redesigning.
AI usage in Intelligent Protocol portfolio services
AI plays a vital role in Portfolio services for example, every analyzing and monitoring process is the responsibility of AI. Moreover, AI will cluster customers according to their risk, trades history, and investment goals. Likewise, AI will monitor clients' accounts and market sentiments finally, by the combination of the following methods and processes, AI can recommend you perfect suggestions.
As we mentioned, AI always monitors the clients and gathers data from clients' behavior and other factors. Now, AI will recommend you some fantastic assets based on economic situations, in addition to assets, AI will recommend you News, documents, and professional articles (Intelligent Education). For instance, when some client overtrades, AI will recommend some educational documents for him and offers to rest. Intelligent Protocol's recommendation process:
Analyzing (behavior, history, and risk factors)
Clustering
Monitoring (client side)
Monitoring (Economic side)
Checking economic cycles
Data matching
Recommendation
These are some of the main AI usages in intelligent protocol portfolio services and recommendation processes. In the following parts of Intelligent Protocol, we will speak about more features of Intelligent Protocol in the centralized phase.
Charting solution, provided by Intelligent Protocol
The smart chart is another fantastic innovative idea in Intelligent Protocol. Smart Chart is one of the popular features for traders, why? Because traders always waste their time on the chart and technical methods. On the other hand, a smart chart will solve traders' problems and analyze all the market trends and technical patterns, after this, the AI system will start to recommend qualified patterns to clients and that is fantastic!!!
Additionally, Intelligent Protocol has provided its own chart with many features and indicators, also all of these features are free!
The Lowest Fees
The intelligent protocol has a competitive advantage in trading fees like Swaps, Commissions, and spreads. According to the latest published reports, Intelligent's spread fees are close to zero and that's wonderful, This is because of Intelligent's partnership with many providers like liquidity providers, data providers, Historical and Fundamental providers, and price feed (oracle in dex) providers. Intelligent protocol's ecosystem is professional and unique, moreover, experts believe that The Intelligent ecosystem will continue to grow in the years ahead.
Intelligent protocol has many other features in the main launch of the Centralized phase, so if you want to learn more about Intelligent Protocol (Centralized Phase) we prefer you to read the intelligent protocol whitepaper and documentation. In the next part, we will speak more about Intelligent Protocol Decentralized phase (Beta launch).
Intelligent Protocol, Decentralized Phase (DEX)
As we mentioned, the Intelligent protocol has 4 different phases, and one of them is Intelligent DEX. Intelligent DEX is the first multi-asset trading platform based on the Solana blockchain. Intelligent DEX will be released in the 4th quarter of 2023, and market participants called it the new era in finance. Intelligent Protocol is a combination of technology and finance with innovation. Let me explain more…
A year after the Centralized phase idea, Intelligent's team is working on a professional project based on megatrends, especially AI and Blockchain. Defi has many different problems including liquidity problems, smart contract problems, and lack of technology. On the other hand, intelligent DEX has many solutions in financial markets that we will explain more in the next part. Intelligent Protocol's team believes that the solution providers and problem solvers will be market leaders in 5 years ahead. So, in Intelligent Protocol clients' problems will be solved with plenty of innovative and technological features for the first time in the world. Let's know more about Intelligent DEX and its features:
As we mentioned, Intelligent DEX is an innovative project to solve current and future problems and needs. For the best speed experience, intelligent DEX is based on Solana Blockchain with more than 65,000 transactions per second (TPS). Furthermore, the Solana blockchain provides the lowest fees on blockchain and because of this Intelligent DEX can provide fantastic trading features with the lowest gas fees.
Artificial Intelligence in Intelligent DEX
AI plays a big role in all of the Intelligent Protocol phases. Intelligent DEX provides some functional AI services so that traders will experience a new era of trading in a decentralized world. Like a Centralized phase, Intelligent DEX provides some features including:
AI-based Robo-adviser
Decentralized Chatbot
Reinforcement learning in order matching
Recommendation
First, we want to speak about the intelligent Robo-adviser system. By clustering the data and wallet behavior on the blockchain with high-security data management intelligent succeeds to provide Robo-adviser services based on the latest AI methods like natural language processing and large language methods for the best user experience. Intelligent Protocol's Robo-adviser will take a large share of this market because these services are cheaper and more usable than others.
All recommendation processes such as asset recommendations, educational documents, and news recommendations will be available in the Intelligent DEX (even Beta launch).
Nowadays, decentralized chatbots are one of the main trends in 2023 with the introduction of CHATGPT and others. Intelligent DEX will provide a professional chatbot for supporting team and client issues, especially in financial markets and technology. This CHATBOT will be updated each day by AI research algorithms for more usability. Intelligent's Chatbot includes natural language processing and natural language processing (NLU) for complex questions as well as Recurrent Natural networks (RNN) for generation and transformation. Moreover, by using deep learning algorithms, Intelligent protocol succeed to provide the best answers based on your needs.
Chatbots are early-emerged technology that clients interact well with them and we believe that Chatbots will continue to grow in the years ahead.
Reinforcement learning in Order matching system
Intelligent DEX uses reinforcement learning to optimize the order-matching process and leads to more flexibility in the system. The intelligent order-matching process will merge all the new orders together. Many innovative ideas have been used in this part of Intelligent Protocol because of better user experience and solving current needs.
Why reinforcement learning is important?
Reinforcement learning will match the orders to liquidity providers as soon as possible, so all the orders will be filled in this part. We should say that Intelligent Protocol has a fantastic liquidity system and in 2024 other projects can cooperate with Intelligent Protocol in liquidity Solutions.
In 2023, Intelligent Protocol launched a fantastic feature called Intelligent Ventures. In this part, Intelligent Protocol provides high-potential startup funds and all users can invest in as simple as opening positions. These funds are including:
Intelligent VC Fund
Intelligent Blockchain Fund
Intelligent AI Fund
Intelligent Biotech Fund
Intelligent Green Energy Fund
Intelligent Robotic Fund
Intelligent Indian Startups Fund
And etc.
As we mentioned, The Intelligent has always been a leader in early-emerged and high-potential Megatrends. So in these fantastic funds, Hedge funds and clients can experience a professional investment in valid and confirmed startups.
Each fund has wonderful assets, for instance, Intelligent VC Fund includes the Intelligents startups of Intelligent Protocol like Intelligent DEX and Intelligent Tokenized share platform. These two projects will solve many current and future problems, so we can invest in this fund with high growth potential.
Other funds have many early-emerged startups which work on providing services by the main megatrends. For example, The Intelligent Blockchain Fund includes top startups in the Blockchain field. If you want to know more about Intelligent Protocols features and other fantastic provided services, read the documentation and proposals of the project.
As conclusion, in a mature industry, many new projects will be launched, but the innovative problem solver will be the only survivor. Intelligent Protocol is unique in many fields like Technology, Business models, Provided Features, and even Future updates. Note that this isn't a financial offer and you should Do Your Own Research.
Thank you for your time