Press Release
HOSKINSEA MARKETPLACE – $HSK SEED SALE WHITELIST DETAILS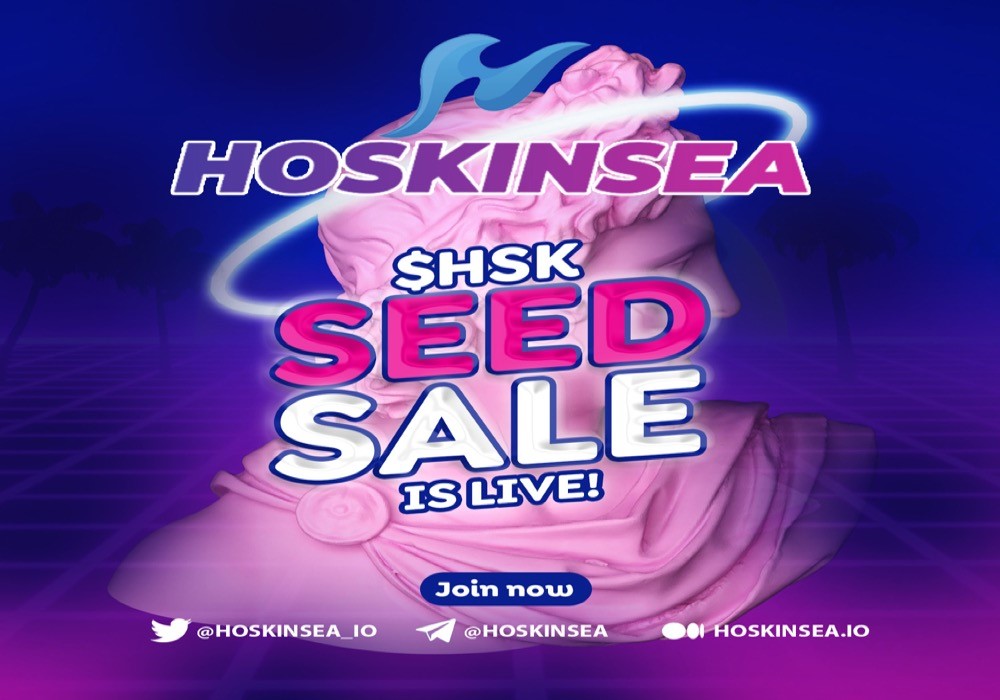 After countless time spent perfecting our products and project development , we are excited to finally announce the launch of HSK token seed sale. We are very grateful for the amount of support and enthusiasm we have received from our community and beyond.  We just concluded our private sale with an amazing group of investors from which we realized a total of 100,000 ADA in funding via leading investors.
We are excited by the days ahead on our journey to becoming one of the best NFT Marketplace building on cardano blockchain.
Seed Sale Structure
There will be a total of 15,000,000 tokens available for this event which will takes place on a FCFS (First-Come, First-Served) basis until 100% of the seed sale allocation is sold out. The sooner you buy, the lower the price.
* Seed sale contributions will be taken in ADA
* 15,000,000 tokens Available
* Individual Minimum buy: 300 ADA
* Individual Maximum buy: 30,000 ADA
* Sale Type: First come, first served (FCFS)
=>Purchase $HSK tokens HERE
How to participate in HSK Seed sale?
$Hsk seed round will start for pledge from 5th of May 2022 as announced earlier via our twitter handle twitter.com/hoskinsea_io/status/1521411023693045760
We welcome all interested investor and contributors.
=>Visit Hoskinsea token sale page to participate https://sale.hoskinsea.io/
About Hoskinsea NFT Marketplace
Hoskinsea is the largest NFT and crypto Collectibles marketplace building on Cardano network. At Hoskinsea, we're excited about a brand new type of digital good called a non-fungible token, or NFT. We are developing tools that allow consumers to trade their items freely, creators to launch new digital works, and developers to build rich, integrated marketplaces for their digital items. We're proud to be the largest marketplace for Cardano NFTs.
Website: https://hoskinsea.io
Telegram: http://t.me/hoskinsea
Twitter: https://twitter.com/hoskinsea_io
Medium: https://medium.com/@Hoskinsea.io