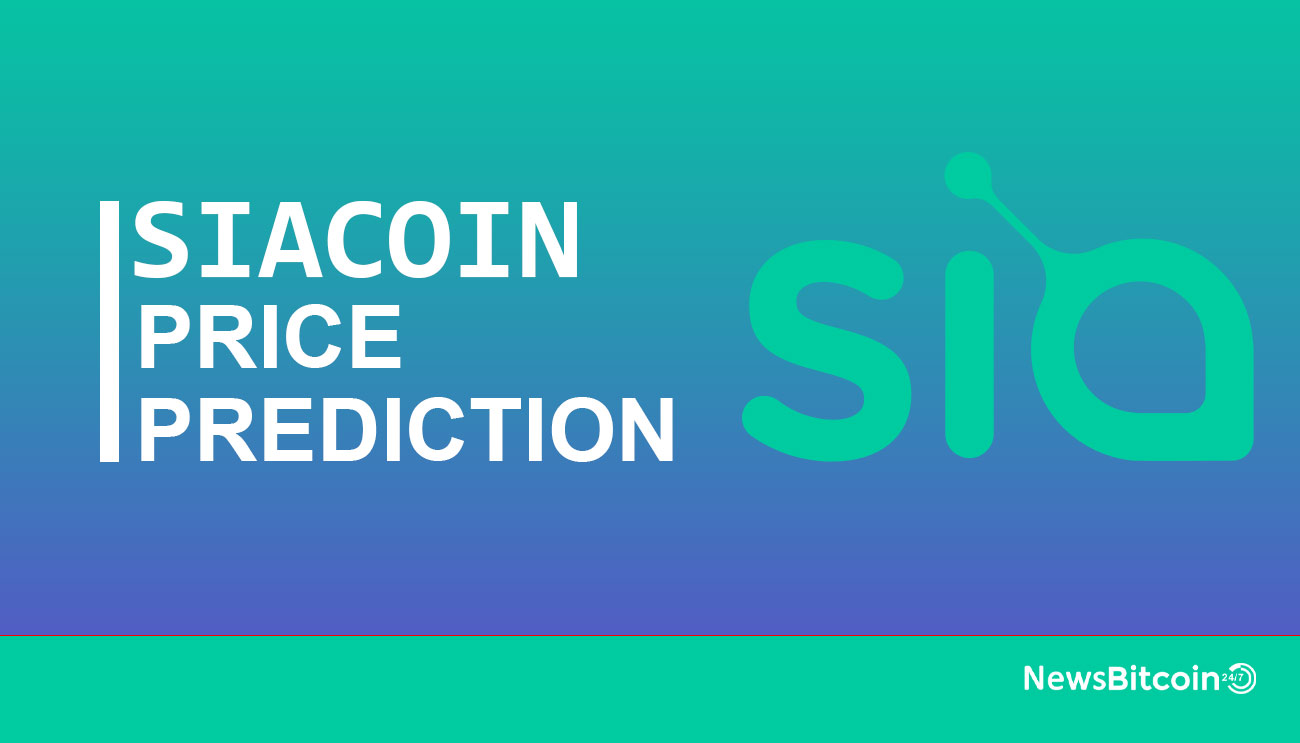 In this guideline, we are addressing the Sia price prediction for 2021, and beyond. We will share our own and the market view on Siacoin's future. Please be mindful that you need to take this and every other forecast with the intention that this is only the opinions of some market analysts. Not to mention predicting something so authentic is completely impossible. But we will try our best. Let's dive into it.
About Sia

The company that started Sia was Nebulous Inc., founded in 2014. The Sia storage Network was launched in 2015. The project is funded by corporations like First Start Ventures, INBlockchain, Fenbushi Capital, and the Raptor Group. In this context, the organization has a headquarters in Boston.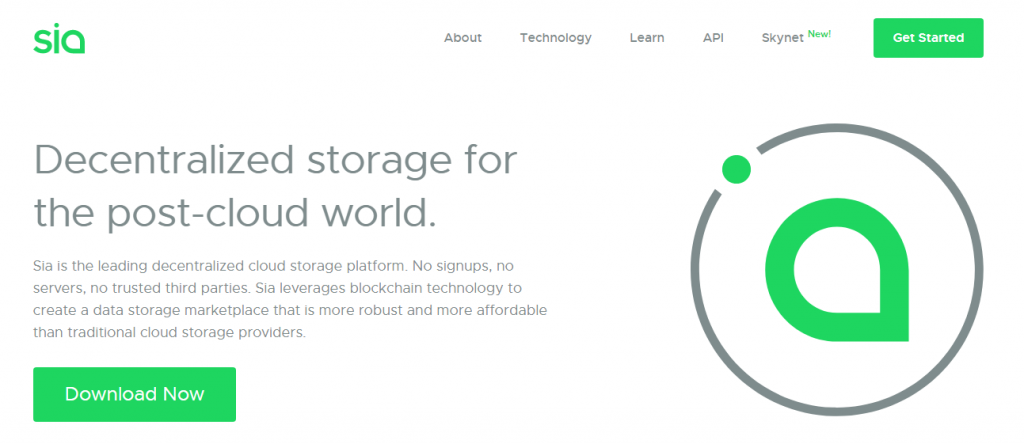 First, note that this project's name is Sia, and the token behind it is SiaCoin. We will speak about the token later but wanted to differentiate it from start. Sia is a solution to cloud storage. Think of platforms such as Dropbox, Amazon, and Google Drive, and you're good to go. It's open-source, decentralized, and Blockchain-based which sets Sia apart from other cloud solutions. Strictly speaking, Sia offers the decentralized cloud option to secure the Blockchain for your files.
SiaCoin – The native token

SiaCoin is the Sia platform's native cryptocurrency. If you have additional storage capacity on the PC, the decentralized Sia network can be utilized. Whoever uses the storage space, will get paid in SiaCoin. Likewise whoever needs the space can easily pay the host in SiaCoin.
SiaCoins are designed to facilitate the execution of file storage contracts on the Sia network. Hosts – which charge for their storage – are allowed to maintain files in the agreed space for the limited period as per the deal. Upon the end of the deal, payment is released to the hosting party in SiaCoin. Isn't that easy?
However, the host does not receive payment, if the files are lost or he goes offline during the contract period. Sia Blockchain contracts ensure that the customer is satisfied, as well as the host.
SiaCoin Price history
In the beginning, in March 2015, Sia's public beta was released, and the live network launched to the public in June. The Sia team has earned 6.4 million dollars from then on. In August 2015, SiaCoin dominated the crypto business full of its team's response. According to the historical price data of coinmarketcap, the trading price of 1 SiaCoin was around $0.000042 at that moment. There was some variation in the price throughout the year but they managed to keep the same pace.
By 2018, the coin hit its new all-time high with a trading price of $0.1117 but soon after that the price started to drop down and the year-end with a price of $0.0237. In 2019, the altcoin began trading at $0.0027. Throughout the year, the price stayed steady with slight adjustments. SiaCoin traded $0.0013 at the end of 2019.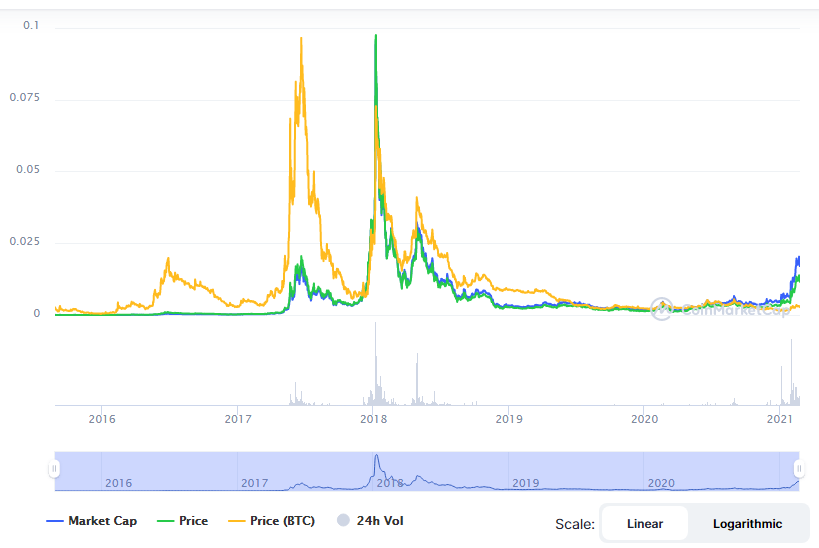 As the price went up to $0.0013 in early January, SiaCoin launched the year 2020 with a bearish trend. At the end of February, the price later hit $0.002. In mid-March, the crypto market collapse leading to the Covid-19 outbreak, and because of this, SiaCoin again fell to $0.001.
SiaCoin then surpassed its resistance threshold in early September by reaching $0.004. Besides, the price continued to decline. Until the end of November, SiaCoin has traded from $0.002 to $0.003. SiaCoin was trading at $0.003 at the end of 2020.
SiaCoin Price Prediction
SiaCoin Price Prediction 2021-2022
SiaCoin traded in January with certain changes at the rate of $0.005. The price is likely to grow as SiaCoin relies on many developments to boost cloud storage. It could trade about $0.0345 and $0.0587 all year long. SiaCoin will be traded at $0.04 at the end of 2021. For the year 2020, many expectations are expected from this coin. Lately, the market is getting bullish (thank God) and as we all know that the prices of bitcoin are going skyrocket, there is still hope that the coin will perform well. It is expected that SiaCoin will reach in a range of $0.78 through the year.
SiaCoin Price Prediction 2023-2024
At the beginning of 2023, SiaCoin anticipated a new price of $0.20. The price will potentially increase if the industry is centered on investing in open cloud computing systems. SiaCoin could hit a $0.30 mark by the end of 2024.
While this may be an excessively ambitious estimate, but this is also not impossible. This will probably take effect shortly after 2022
SiaCoin Price Prediction 2025
In the next five years, there'll be another bitcoin halving event that would mark again the beginning of the latest bullish crypto cycle. This also represents the first decade of Siacoin's history and would have unlocked a significant portion of their future infrastructure. Partnerships with partners should have developed to prove that SiaCoin is an ideal investment opportunity
SiaCoin will have a more seamless and user-friendly interface in five years and will focus on improving its protection. For the betterment of users, Sia could announce the latest versions. They should focus on building the customer base and there is a possibility that price may changes. SiaCoin could cross the $1.5 mark by the end of 5 years.
Market Price Predictions for SiaCoin
Because of its solid case, SiaCoin stands out in the crypto space. More people have begun to learn about it because it is gaining attention. We should analyses what industry analysts or crypto editorials are suggesting in the long-term 2025 of SiaCoin forecast:
SiaCoin Price Prediction by CryptoGround
It is profitable to invest in SiaCoin on a long-term basis, according to CryptoGround. SiaCoin is projected to cost about $0.0551 in 2021.  The price of 1 SiaCoin will amount to approximately $0.2568 by 2025, according to the latest estimates and forecasts by CryptoGround.
SiaCoin Price Prediction by DigitalCoinPrice
SiaCoin is a viable idea according to DigitalCoinPrice. One Siacoin's price will increase by one year up to $0.054. The price of one SiaCoin is expected to be $0.30 over 6 years.
SiaCoin Price Prediction by Wallet Investor
Wallet Investor is renowned for rational prediction in cryptocurrencies. They expect that SiaCoin will hit an average of $0.0426 by 2022, with an average price of $0.1093 by 2025.
SiaCoin Price Prediction by TradingBeasts
Trading Beasts estimates that by the end of December 2021, SiaCoin value will trade at $0.0507509. In 2022, Siacoin's average price is likely to be $0.080896. By December 2024, the price is likely to be around $0.159450.
Our SiaCoin Price Prediction

Siacoin started the year 2021 with a price of $0.005. Its price may increase because SiaCoin is one of the stable cryptocurrencies by offering its users decentralized cloud storage. The price will potentially decrease if it doesn't hit the market's eyes. By the end of 2021, SiaCoin will trade at $0.065 and in the future could cross the mark of $1.
Where to buy SiaCoin?
If you want to buy SiaCoin, you will be excited to see that there are several options to buy this digital asset. It is already used among several of the industry's largest cryptocurrency exchanges. Binance, OKEx, Kraken, Bittrex, and Poloniex are some of the A-list names in the exchange business.
SiaCoin price prediction FAQs
Can SiaCoin reach $1?
It is expected by both market analysts and or team that the coin will reach around $1 by 2025.
Is SiaCoin a good investment?
This project is very stable, efficient and can deliver outstanding profit if invested. Based on the above prediction by different analysts, we can say that it is profitable to invest in SiaCoin for a long-term period.
Can you mine SiaCoin?
You can mine SiaCoin. To do this, you need a wallet where you can store your coins that you will earn by mining.
Final Verdict
After reading this price forecast for SC, the obvious question in the minds of everyone is: should I invest in SC? Well, without understanding your interests and investment profile, this is incredibly difficult to address.
SiaCoin consists of an effective and diverse project team that works on project innovation. It is the open Blockchain cloud storage, providing anonymity and lower costs to its users. The CEO has a degree in Computer Science and many other staff members are very well aware of the current market trends.
With the positive developments and bullish price prediction of SiaCoin above, SiaCoin looks like a very promising investment for both short and long-term investments. What you think of this coin. Have you SiaCoin yet? Are you looking forward to investing in this crypto?
Also Read:
Chiliz Price Prediction 2021,2025,2030
Enjin Coin Price Prediction 2021,2025,2030
Mobox Price Prediction 2021,2025,2030
Fantom Price Prediction 2021,2025,2030
Axie Infinity Price Prediction 2021,2025,2030