Bitcoin
Cryptocurrency
A Bull Run is Expected for Bitcoin as the Number of Addresses Holding over 100 BTC surges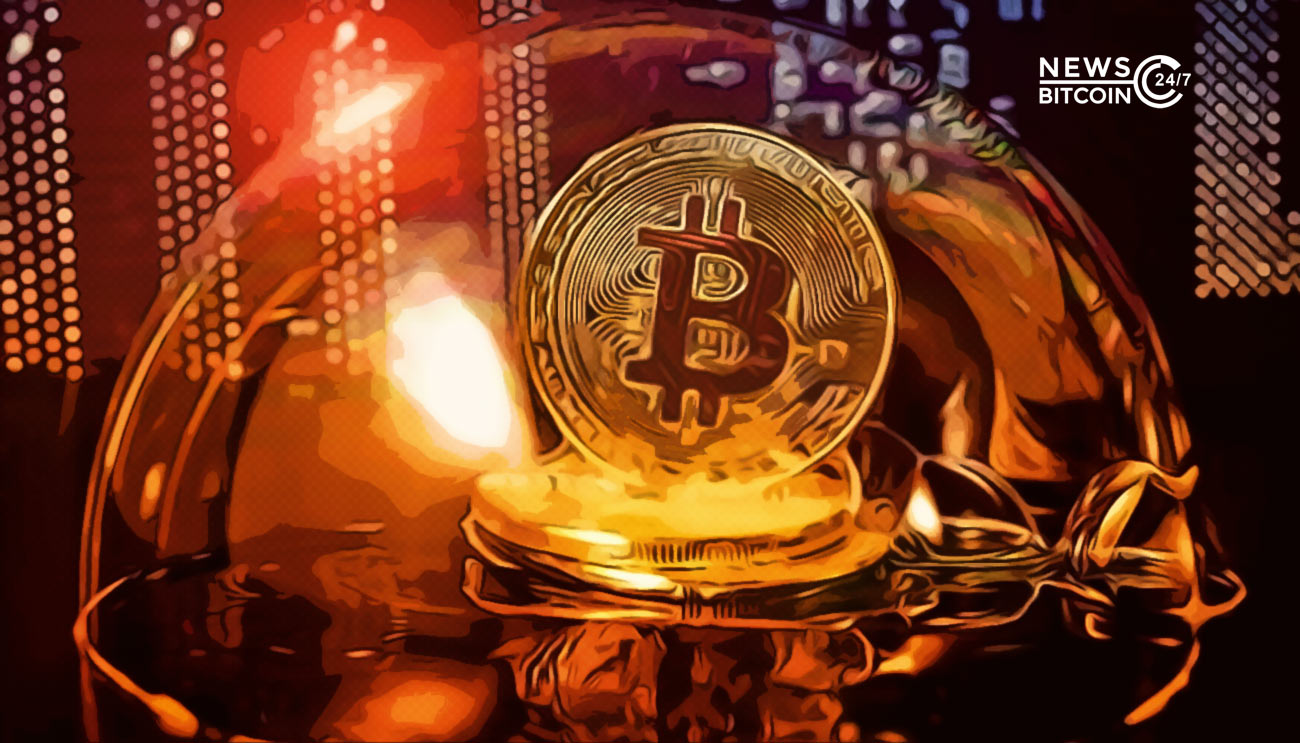 Bitcoin holders continue to hold more and more Bitcoin into their wallets as the top-ranked digital coin is still under the psychological level of $10,000.
According to data provided by the crypto data aggregator Santiment, the number of bitcoin addresses having over 100 BTC is increasing day by day. The increasing number of BTC addresses might result in the bull-run for Bitcoin in the coming days.
43 new Addresses increase their holding to 100 BTC
In the previous few days, Bitcoin holders have increased their holding to 100 BTC. Santiment data states that more than 43 bitcoin addresses have joined the 100 plus BTC club within the duration of just five days. This shows that Bitcoin sentiments are recovering.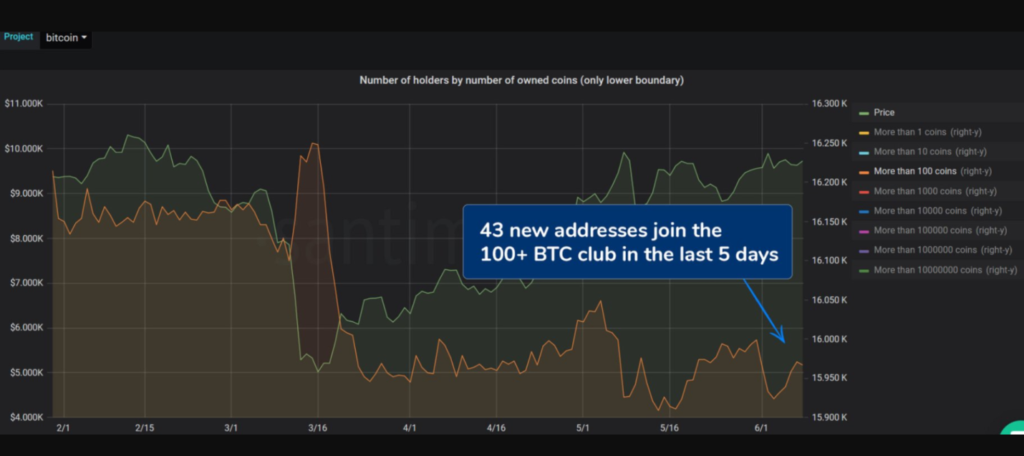 Bitcoin whales are accumulating Bitcoin
As the number of addresses having over 100 BTC is growing high, this is clearly indicating the fact that Bitcoin whales are thinking about the accumulation of Bitcoin. During the last five days, Bitcoin price remained between $9.3k and $9.7K which led holders to accumulate Bitcoin.
The price value of the leading digital coin is still trading below its historic resistance of $10K with no signs of an upward movement in the coming days. Therefore, holders have started accumulating Bitcoin because they do not expect a recovery soon. If whales continue to accumulate bitcoin then Bitcoin might see a bullish rally ahead.
Santiment claims in a statement:
Over the past few months, the growing number of large BTC holders has coincided with short-term price rallies for the top coin, and vice versa: short-term whale drop-offs typically signaled an incoming price correction as well.
For the past few days, Bitcoin has been trying to reclaim its psychological level of $10,000 but on each attempt, it got failed. Bitcoin accumulation by whales might help the leading coin to success in the short-term case scenario