Press Release
Hoo Establishes Hoo Cub Fund, Continuously to Pave the Way for Globalization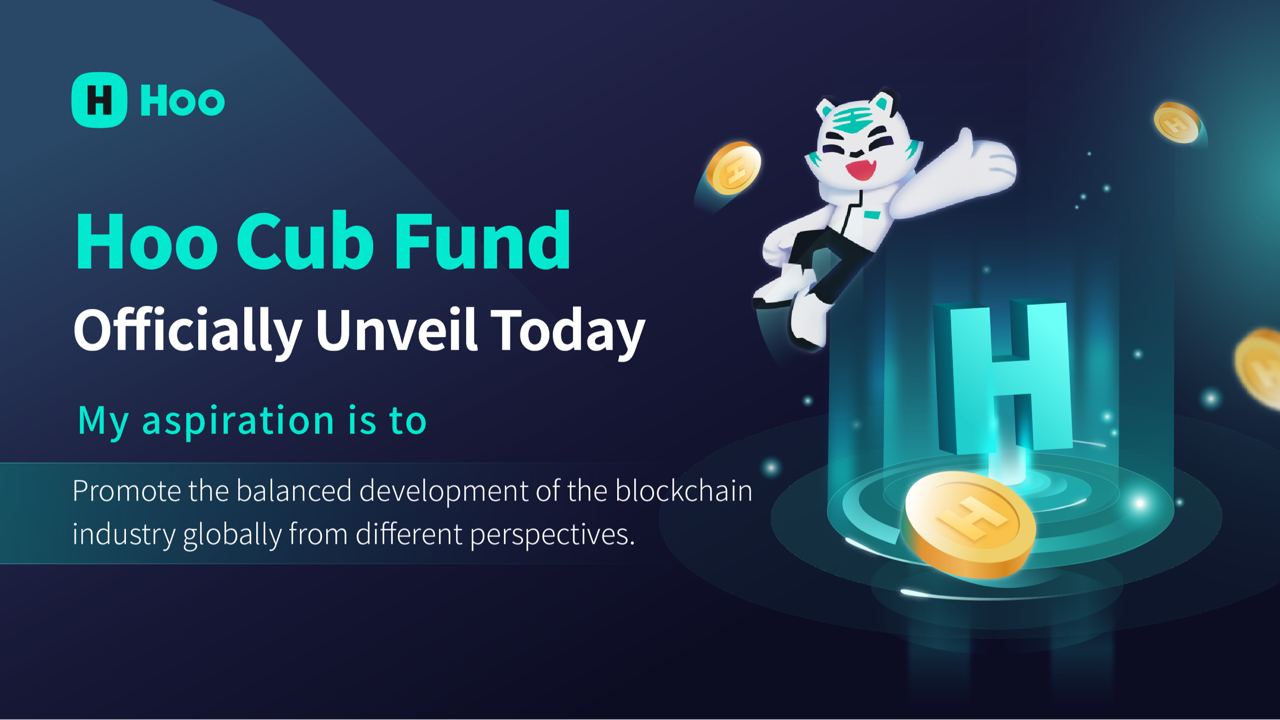 On November 25, Hoo officially announced the establishment of a new fund brand, Hoo Cub Fund. According to the official news, Hoo Cub Fund will focus on early-stage projects which can create value for users constantly with technologic and model innovation in the global blockchain field.
According to Hoo website, the current investment direction of Hoo Cub Fund is divided into infrastructure, ecology, and innovative track. Infrastructure, including Layer 2, will solve the problems of technical performance, efficiency and expansion. Ecology will contain Polkadot ecology, Solana ecology and HSC ecology, while innovative track has GameFi, NFT, Metaverse and tool products, and wallets, data platforms, privacy protection and other applications. Based on the information of Hoo website, up to now, Hoo Cub Fund has invested in many well-known projects including MetaX, LFW, Soldex, Pixel, Clear, etc.
As DeFi and NFT attract increasing attention, Hoo has also witnessed explosive growth in terms of  trading volume over the past year. According to Hoo insiders, the average trading volume of Hoo spot has increased to $900 million from $80 million and contract trading has grown to $12 million in the past year. In May of this year, HSC (also named as Hoo Smart Chain) launched by Hoo became the third largest BlockChain after BSC and Heco. Meanwhile, Hoo also learns from the leading exchange and makes continuous efforts to improve the construction of ecological infrastructure for the blockchain industry.
Recently, Hoo also made some achievements in carrying out global development layout. Established Global Operation Center in Dubai, it will expand the global market via the cooperation with the  Dubai government and the help of this country's emphasis on developing blockchain technology and application. In addition, the price of HOO token saw an incessant breakthrough with the improvement of HOO ecology. Just in the last month, HOO rose from $0.55 to $1.2 at the highest, with an increase of 118%.
In August of 2021, Hoo carried out a global compliance development layout based in Dubai.
Except for the regular investment business, launching the Hoo Cub Fund also shoulders the responsibility of accelerating the globalization and expansion of the market. Through investment and even providing technical support, operation guidance, media promotion and other help for project clients, we can establish contact with projects in different countries and regions around the world and contact project users indirectly.
Rexy W, the founder of Hoo, also said that the ecological development of exchange not only has involved business trading but also built a complete industry ecology based on trading, so that crypto assets can circulate conveniently around the world. Meanwhile, capital is also part of building this ecology. He also said:
"we hope to give developers more possibilities in promoting the industry development through Hoo Cub Fund, and grow together with the project to create more value for our users".