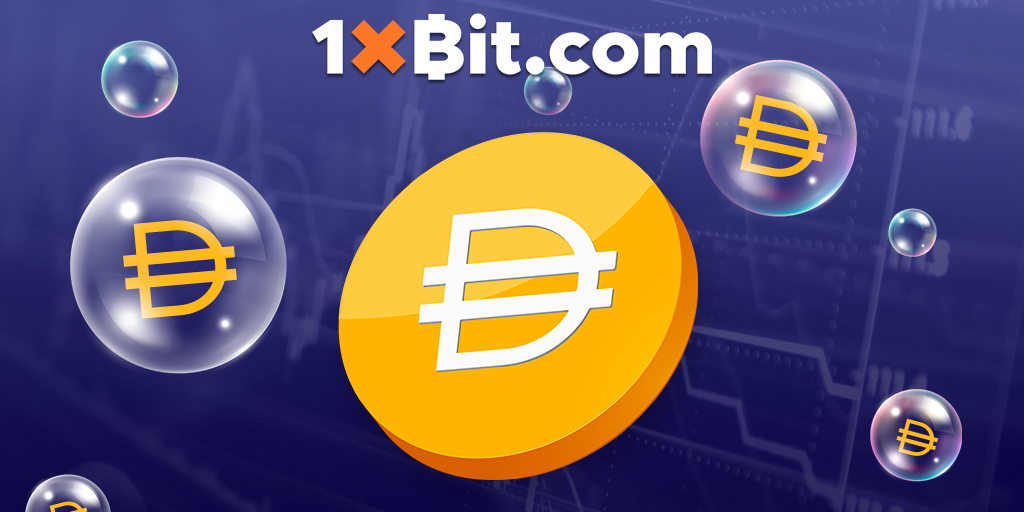 Meet DAI at 1xBit – an Ethereum-based stable coin with its value of 1 USD, the key in the MakerDAO lending system.
MakerDAO develops technology and resources for borrowing, lending, and saving money using the Ethereum blockchain. It is also used for the generation of the DAI currency itself. For example, every time a loan is taking out from MakerDAO, a unit of DAI is created. Then the currency users make use of the currency they loaned and pay it back!
What makes DAI so special?
The secret to the uniqueness of the DAI token lies in its price value, which is kept as close to the US dollar as realistically possible.
At present, the DAI value is that of 1 USD. However, if the value of DAI exceeds too far above this value, then MKR (Maker) tokens are burned so that the price of DAI can be adjusted. The purpose of this mechanism is to ensure that the value of DAI and US dollar is equitable so that MRK holders can enjoy the increased value of MKR.
If you're wondering what the purpose of the DAI stable coin is, then you wouldn't be the first! The DAI stable coin can be thought of as being an Ethereum token that can be used similar to Ether. For example, you can use it to:
Make purchases.
Exchange currencies.
Transfer funds between Ethereum wallets.
The other effective way of using DAI is multiplying the coins through crypto gambling! But to do that, you need to find a perfect crypto platform first.
1xBit welcomes DAI
1xBit is happy to announce that DAI has been added to the list of 30 cryptocurrencies available for depositing and withdrawal! As a nice bonus, the platform offers 50 free spins for those who want to make their deposits in DAI. Register, make a deposit of minimum 150 DAI and enjoy the free spins in Betsoft's "Quest to the West" slot game! The offer is time-limited and lasts till July, 20.
All newcomers are rewarded with up to 7 BTC welcome bonus for the first 4 deposits. Additionally, 1xBit is also multi-currency friendly. We are always adding new cryptocurrencies you can use on 1xBit, so you can enjoy Euro 2020 and win rewards!
Get ready to put your DAI tokens to good use at 1xBit!